CHRAJ enquiry is waste of time -Blay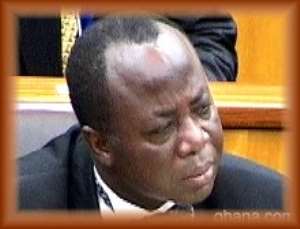 First Deputy Speaker of Parliament says the commission of Human Rights and Administrative Justice's quest to investigate the President's role in what has become known, as the Hotel Kufuor saga is a complete waste of time and resources.
Freddie Blay says so far no substantive case has been established against the presidency to warrant any investigations.
The CHRAJ acting commissioner, Anna Bossman told Joy News that the commission has initiated preliminary investigations into the allegations levelled against the president concerning his role in his son's acquisition of a hotel complex near his residence.
But Mr. Blay says CHRAJ should clarify the basis for preliminary investigations.
"Are they going to investigate the perceptions, allegations and rumours, is that what CHRAJ was tasked to do. To me if that is the case , I think its merry go round and it is a waste of everybody's time," he says.
Majority leader in Parliament has also dismissed calls for a parliamentary enquiry into the allegations saying it will be a wild goose chase.