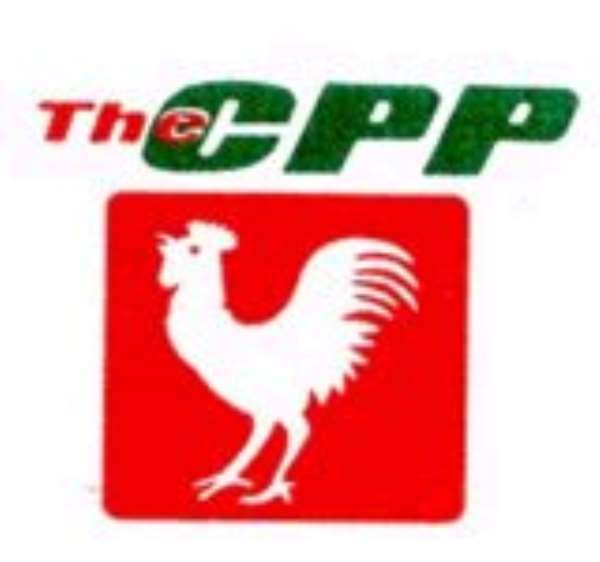 The UK & Ireland Regional Branch of the Convention People's Party successfully held its Regional Branch Conference at the Epicentre, Leytonstone, London E11 4U, on the 22nd day of May 2005. The duly elected officers are as follows: 1. Branch Chairman: Nii Armah Akomfrah 2. Branch Vice-Chairman: B.B. Ossei 3. Branch Vice-Chairman: Bright Oduro-Kwarteng 4. Branch Secretary: Kwami Agbodza 5. Branch Treasurer: Emmanuel Dougan 6. Branch Organiser: Joshua Agyekum 7. Branch Women's Organiser: Nana Afua Sarpong 8. Branch Education Secretary: Mercy Akosah 9. Branch Youth Organiser: Kwabena Ohemeng The Conference passed two resolutions.
The first resolution urged the national leadership of the CPP in Ghana to resolve to adopt a more robust, independent and definitive public profile in order to lay its claim to the Nkrumaist heritage.
The second resolution mandated the UK & Ireland Steering Committee to form a UK & Ireland Merger Committee with UK & Ireland members of the Peoples National Convention (PNC) in order to unite Nkrumaists in the UK and Ireland, inform and contribute to the PNC/CPP merger process taking place in Ghana and to co ordinate the unity of Nkrumaists globally.
The Speakers for the occasion were Explo Nani-Kofi of PNC and Osahene Kojo Boakye Djan, who spoke on the topics "Nkrumaism: the Way Forward" and "CPP: the Way Forward" respectively. Between them they told the conference that, following the on-going merger talks between the CPP and the PNC, there were six tests that the new united Nkrumaist Party must pass to get the mandate of the people of Ghana to form a new government
Following the Conference the new Branch Chairman Nii Armah Akomfrah said it is clear that the National Democratic Congress (NDC) is not the credible alternative to the corrupt, unpopular and infighting NPP government; and that it was now clear to the nation that the CPP offers them the best chance to increase their standard of life.
Signed: Kwami Agbodza, Regional Secretary, CPP UK & Ireland Branch; [email protected],com; [email protected]