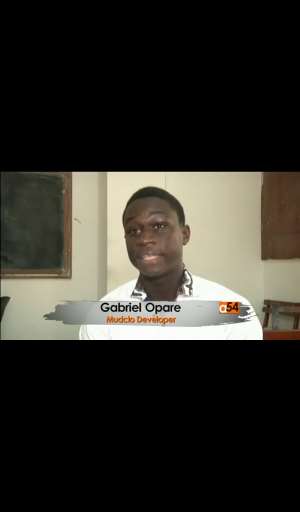 Yesterday, it was in the news that a young Ghanaian had created a search engine to rival YouTube and other search engines. Surprisingly, since yesterday, I'm yet to see a white man bitterly criticising the young man's work. However, his fellow Ghanaians who think they know better than him (though they have created nothing yet) have lambasted his work to the point of dissing his person.
Whiles others are saying his work can best be described as a search site and not an engine, others also think he is disgracing himself and the country Ghana. Meanwhile, the portal that published the story about him and his work is also 'enjoying' the same lambasting.
These are some of the discouraging comments I have come across: "I wish it never comes back, because that'll allow serious true developers scrutinize the page to the last letter, and all the fraudness of it could be, in all its glory be exposed"
"The home page had no search box. Contained a long description about itself. And a made-in-ghana stamp at the top of the page. I felt ashamed."
"Ooh shit! Now the nightmare is coming through. Now you see the problem? Just yesterday, we visited *serious* developers, building *serious* applications at Rancard and Hubtel. This useless application of this guy will soon end him at United Nations and the like, just because journalists are so dumb to distinguish between bullshit and wisdom."
Why are black people... Let me put it well...why are Africans like that? Are Africans created to only downplay instead of inspiring? Can we ever grow? I have on my WhatsApp status this saying, "correction does much but encouragement does more." It seems Ghanaians and for that matter Africans lack a sense of encouragement. While some are so negative minded that they are always in a hurry to detect faults (even though they know less), others are also in a hurry to discourage their fellows for making an effort (to hopefully succeed).
This negative spirit about us, has locked up a lot of ingenuity. Most of those in the academia are not writing because of this same discouraging attitude. Go to all the tertiary institutions and take their course outlines...full of foriegn references! When in fact, there are correct scholars living among us who should be writing. One day in a chat with a friend lecturer, I was praising Professor Stephen Adei and this friend suddenly uttered that Prof. Adei was a nobody in academia and not even an academician but an administrator and that he dared not hold himself as an academician. Honestly, my heart broke...that a Ghanaian would unfairly think this way about his fellow citizen.
Safo Kantanka of Christo Asafo fame has suffered this same discouragement when he decided to go into manufacturing (of cars). Till date Ghanaians and Africans have an undermining view about his products. Why are we doing this to ourselves??? And we expect to progress as a country...as a continent??
The history you and I read in our books today tells us that electricity, car, aeroplane etc were all invented by some white individuals. My question is did they invent their innovations perfectly the way we see them today? Have we suddenly forgotten that time and hard work brings desired improvement?
I think we need to grow as Ghanaians... as Africans. Let's be fair with each other and put away mediocre attitude of ours and begin to be encouraging one another in our endeavours. By this we can make our society a better place to live in.
McAnthony Dagyenga
Journalist/Communication Specialist
Cell: 0208792950/ 0541672888
Email: m[email protected]
Twitter: @mctonydag
Facebook: Mark-anthony Dagyenga