18 July 2017
|
Editorial
No Terrorists In Ghana, We Can Vouch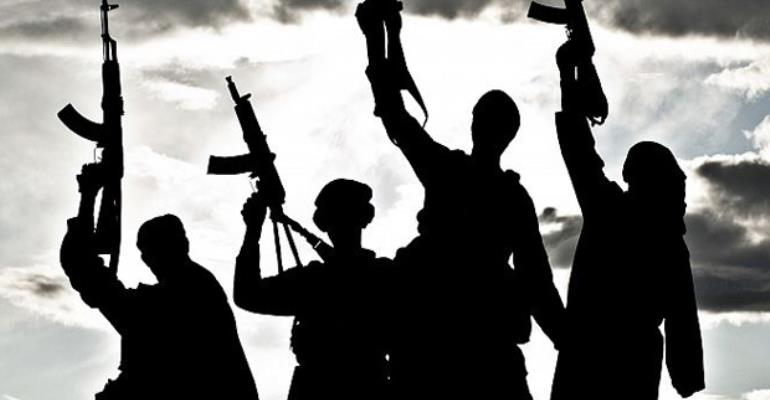 A story originating from a press conference hosted by the Turkish envoy to Ghana refers. She might not know it, but she has pressed the fear and panic button, the repercussions of which could be inclement. We do not think that she would want to be regarded as the source of a fear and panic situation which turns out to be hot air eventually anyway.
Ghanaians have already subjected her report to auditing, the outcome of which is not what she would want.
Our intelligence community is peopled by ladies and gentlemen who know their onions. They have always been on top of their game and could not have failed to notice the presence of so-called terrorists in the country of a population of just under thirty million people.
Much as her statement sounded interesting, it was deficient in further and better particulars that can enable our intelligence community to learn more about the imaginary sources of instability in the country she lavishly referred to in her speech when she hosted the media at her residence to mark the anniversary of the one year since Turkey escaped a touch of instability.
As a representative of the Turkish President Tayyip Erdogan, she must surely defend his policies. We have no right to delve in Turkish politics but we can oppose any semblance of importing into our country what does not belong here. We would, therefore, plead with her to spare us the inconvenience of being dragged into Turkish politics because we have enough troubles on our plate to manage. Our new government is still manoeuvering through the maze of massive indebtedness bequeathed them by the past political administration enmeshed in political intrigues, not forgetting the galamsey war we are prosecuting. Her Excellency, we think, should appreciate our politico-economic challenges as to avoid frightening us about some hooded men lurking in the corner ready to do us harm.
The impression being created rather subtly by the envoy is that an active terrorist organisation, Fetullah Gullen Terrorist Organisation FETO, is operative in the country. We would have expressed gratitude to her had her whistle-blowing efforts yielded any dividend.
Our security agencies are up to the task of managing our national security issues and would have detected it, had our country been harbouring such negative elements as her remarks sought to create.
The Turkish diplomat is peeved at the presence on Ghanaian soil of some compatriots of hers but she did not mention their names. Unfortunately, it is for the local authorities to decide who resides here or not. Indeed, Ghana respects international conventions, to which she is signatory to, and would not come near breaching these civilised.
Any subtle attempt at coaxing the government to rethink the stay of any foreign group in the country is an unfortunate venture which should be discouraged.
We are aware about the presence of many Turkish organisations in the country and are at sea which of them the envoy is referring to, especially since all of them are engaged in activities which inure to the interest of the nation.
While some of them are engaged in providing quality education to Ghanaian children, especially in the Sciences, others are helping us manage the unemployment challenge bedeviling us.
In spite of our opposing position on the presence of terrorists on our soil as she said, we would still render gratitude to the envoy for her efforts and to assure her that our country is nowhere near being destabilised today or tomorrow.