15 July 2017
|
Regional News
Let's Forge Ahead In Unity For NPP Government To Succeed—Agona West MCE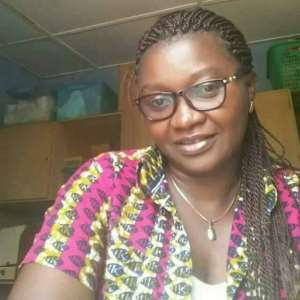 Hon. Justina Marigold Assan, the Agona West Municipal Chief (MCE) has admonished Supporters and sympathizers of the ruling New Patriotic Party (NPP) to forge ahead in unity to ensure successful tenure of President Nana Addo Dankwa Akuffo Addo led NPP government.
According to her, Nana Addo's government could only succeed if supporters at the grassroot level rally behind him in unity and cooperation because they form the pillar of the government.
" Ghanaians voted massively for Nana Addo and the NPP because they believe we can change the fortune of the country. We are now in government and expectations are high. What we ought to do is to relay with government appointees to inform the masses about positive measures put in place to cushion them.
It therefore behooves on us to eork handnin hand with the administration and inform them accordingly to merit the confidence imposed in the NPP government. If we live in disunity, policies and programs set up to improve the living conditions of of the ordinary Ghanaians would be materialized"
Hon. Justina Marigold Assan stated these when addressing delegates conference of the Agona West constituency branch of the NPP at Àgona Swedru recently.
She expressed her appreciation to the delegates, party supporters, sympathizers and the Agona West community for their unflinching support towards her administration.
The MCE pledged to ensure policies of the government would be fully implemented in the municipality adding that jobs would be created to absorb the teeming unemployed youth.
" Youth unemployment is one of the biggest challenges facing our municipality. As the old adage goes "the devil finds work for idle hands" every effort would be made to create opportunities for the unemployed youth to acquire skills which will enable them set up their own businesses.
I wish to task you to be ambassadors in your various communities by propagating the achievement of the NPP government. Let your people understand programs and policies that had been put in place for Ghana to work again"
The Central Regional Vice Chairman of the NPP, Mr. Joe Donkor urged the delegates to monitor activities of government appointees in ministries and department closely to work in conformity with programs and policies of Nana Addo led NPP government.
He encouraged them to report rots if found in any sector for appropriate action to be taken against those who want to sabotage the system.
The NPP Member of Parliament, Hon. Cynthia Morrison announced a facelift projects for the constituency. She noted that town roads were to be reshaped to enhance smooth transportation of goods and services to boost economic activities in the area.
According to her, Àgona Swedru, Lower and Upper Bobikuma, Nyakrom, Nkum would see improvement in their town roads.
"Additionaly, I will soon distribute furniture to all community and durbar centers in the constituency to reduce finacial burden associated with funerals, festivals, weddings and other ceremonies which add up to economic hardships."