13 July 2017
|
Religion
Churches Urged To Invest In People Not Edifices
Kwadwo Owusu-Ansah, Space FM, Sunyani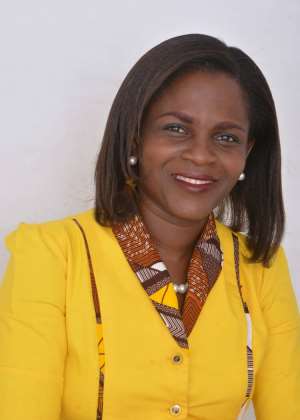 The Proprietress of Golden Intellectual School in Sunyani, Mrs Ranti Adjaku, has urged churches to consider proving seed capital with continuous business mentoring for young entrepreneurs till they can stand on their own to create more jobs for other unemployed brethren.
She strongly believes the church must start to build people instead of edifices.
"I am waiting for the day churches will halt building buildings and start building people", Mrs Adjaku who is also the Chief Executive Officer of Golden Voice, a publishing firm , said in a communiqué copied to Space FM in Sunyani.
Mrs Adjaku observed that young enterprising people who are serving in various capacities in the church are not rewarded in any form. Rather they are told they are using their talents to serve God. In sharp contrast, very successful people who visit churches are blessed with fat envelopes.
"I am waiting for the day the ordinary drummer, the unknown keyboardist will not be told he is only using his talent to serve God and so he should not be paid for his service but an invited guest preacher or a succesful Sonnie Badu from UK comes to minister and is blessed with a fat envelope", she said in the communiqué.
The proprietress was hopeful that a day would come for churches to minimize the daily preaching on sowing into the offertory and rather sow back into the congregation
She also urged pastors who receive expensive gifts from members whose parents or family live in poor conditions to ask such members to first better the lot of the family.
"I am waiting for the day a Pastor will reject a Bentley gift from a member whose parents are living in penury and complete abandonment, and then advise him to sell the Bentley to go and change his parent's life first", she said.
Mrs Adjaku expressed concern about the current trend in churches where only the rich matter to leadership.
"I pray for the day everyone in church will matter to the leadership, whether you are rich or poor, whether you are minister of state, a supreme court judge, an ambassador or you are a mere wretched peasant farmer with occasional meagre harvest".
She charged leaders of churches to give special attention to widows, orphans and the physically challenged and treat them as kings and queens.
"When leaders and members of the congregation treat the less privileged with care, attention and respect, they find the church their first heaven", Mrs Adjaku noted.
She reminded church leaders to remind congregation that offerings, seed sowing are not the only forms of giving unto the Lord, and that their service in the vineyard, labour in Lord, praise and worship, time spent in helping others are all forms of giving.
Further, Mrs Adjaku pointed out to the church that telling congregations to expect "Miracle Money by Faith" in every crusade or Sunday service is not a sustainable wealth creation strategy.
Rather, the church must teach that prudence, investments, savings, understanding cash flows, capital appreciations, money markets, financial instruments, economies of scale, market forces among others are important subjects to consider in building sustainable wealth.
She again charged churches to exhibit genuine love by not just distributing Bibles and daily devotionals, but feeding the hungry, clothing the naked and organising regular trips visiting the prisons to donate items.