11 July 2017
|
Editorial
Report: I have rights too! Ghana cedi cries out
Joy News TV|Forgive Amedeka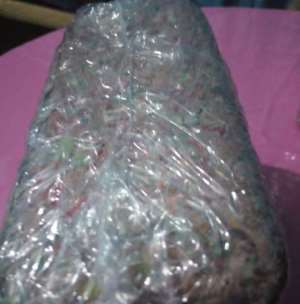 People call me blood, others call me life. I am what people use in buying and selling. I give value to product and services.
For sometime now, I have witnessed with disdain how people treat me. On countless occasions, organizations and institutions who gave birth to me have tried relentlessly to enlighten people on how they should handle me.
No matter what my value is, without me there will no transaction and or negotiations. Without me the sick cannot receive medical attention. Without me students will not get education. Without me workers will not be paid; without me there will be no food to eat because nothing can be bought without me.
In short, life in Ghana will be a difficult if not an impossible place to live. Yet many of these people who depend on me for survival treat me with scant regard.
I would like to share with you what happens to me after you have mishandled and crumpled me- a gory experience which hurts my soul and further affects your lifestyles. Most often people write on me, crumple me, soil me with oil, charcoal and fresh fish to mention a few. They handle me with so much disdain and guess what, the same people who defile me in such despicable manner are the first to reject me especially in public transport and in market places.
When I am sent to the hospital- BoG- I am taken through a sorting out process. Those of my friends who won favor and courtesy of being handled properly, are put to the right and I am cast away to the left and put in a machine never to return.
I am horrified, tortured and sliced, thousands and millions of me, as if I don't matter, when in fact people kill, steal, love because of me. If any of you went through a bit of what I go through everyday, you will by now be shouting murder! murder! and get human rights activists to pontificate on your behalf. I have rights too. The right to remain clean. The right to be free from abuse.
If you really think I am the bloodline to your life line, then it is time to handle me with utmost care as you handle my foreign colleagues. They call me Ghana cedis.
Watch the full report