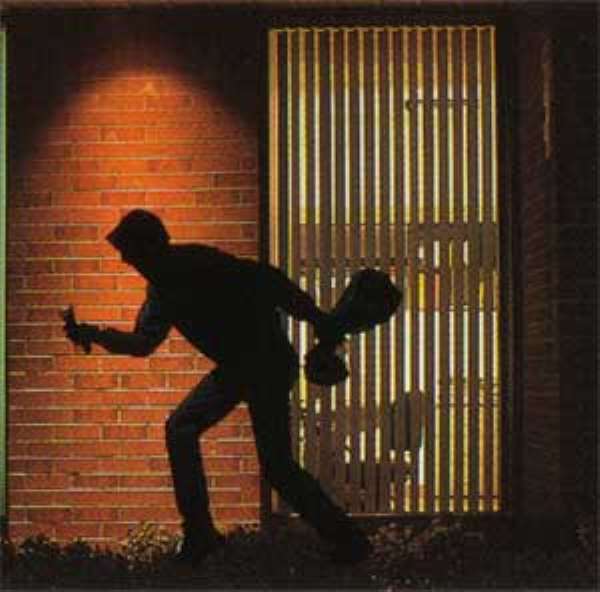 Suhum, (E/R) May 26, GNA - Armed robbers attacked residents of Omanaku , near Suhum on Monday and made away with cash and personal effect estimates at several millions of cedis.
The armed robbers numbering about six, including a woman, attacked the house of one Mr Godfried Oko Adi, a pensioner at mid-night, shooting indiscriminately and attempted to break the main door of the building with cement block but Mr Adi fired back and the robbers took to their heels.
The same night, masked robbers attacked one Mr Francis Kwadjo Opoku, a herbalist and his family and robbed them of over five million cedis.
The robbers broke the main door of the house with cement block but the couple managed to escape through the back door whilst the armed robbers entered the room and ordered their two daughters to sleep on the bare floor while one of them stood watch at the entrance and the other colleague searched the room and made away with the money.
The same night, the robbers attacked Mr Dake K. Francis, Managing Director of Francis Agro-Chemicals, producers of Natsutere Cabbage seeds and his driver and made away with over 15 million cedis cash. According to the victims, who were travelling from Kumasi to Hohoe, they decided to pack their vehicle at the outskirts of the town to enable them to rest and while resting the armed robbers suddenly emerged from the bush, attacked them with gun and robbed them of the money. In another development, armed robbers attacked a watchman at the Suhum New Town Goil Filling Station, Kwaku Amenyo Grushi and inflicted several cutlass wounds on him in an attempt to rob the Station. At Suhum "44", a 17-year-old girl, Harma Akosua Adjewaa and her boy friend, John Addi, were attacked by armed robbers who robbed them of an amount of 45,000 cedis.
According to Adjewaa, she and the boy friend were walking from their village, Okorase to their house at Suhum "44" but on their way a man suddenly emerged from the bush and ordered them at gun point to stop. The armed man then searched the pockets of his boyfriend and removed the money and asked them to go.
When the Police at Suhum were contacted, a spokesman confirmed the stories and said they were investigating the cases.