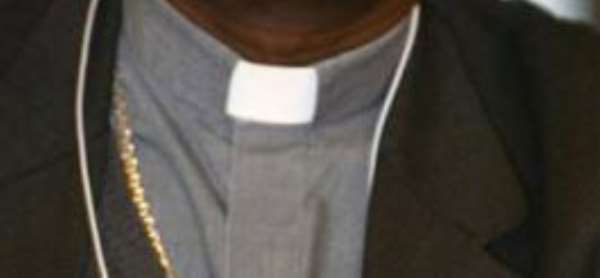 ..for good governance, breakthrough in scientific interventions Accra May 25, GNA- A number of Ghanaian politicians, on Wednesday joined Mission Africa Incorporated, at an intercessory prayer session in Accra for the progress of Africa, as part of activities marking African Union (AU) Day.
The session brought together members of parliament and leaders of political parties who prayed for over seven hours for good governance, breakthrough in scientific interventions in Africa and improved relations among member countries of the AU and the industrialized world. They include Dr Edward Mahama of the People's National Convention, Captain Nkrabea Effah Darteh (RTD), Deputy Minister of the Interior, who represented the Speaker of Parliament, Mr Ebenezer Begyina Sekyi Hughes and Mr Danny Ofori Attah of the Egle Party.
They also focused on the Dagbon crisis, national reconciliation, poverty reduction, debt relief, HIV/AIDS control and divine guidance for African professionals in the Diaspora to return home to contribute to the continent's development.
The prayer session, which was on the theme: "Come let us build a united Africa", was organised by Dr Kodjoe Sumney, Founder of, the mission, a non governmental organization with the aim of developing foreign partnership for the development of Africa.
He asked African governments to observe subsequent celebration of the Day, with prayers and fasting to open the way for God's intervention in the continents quest to fight issues threatening peace and unity. He said the celebration of the African Union Day should be the most significant holiday that Africans should celebrate to tell the African story and look for the way forward.
Dr Kofi Konadu Apraku, Minister for Regional Cooperation and NEPAD, said African countries must work hard to promote development and earn the respect of their counterparts in other parts of the world. He said Africa needed economic emancipation and expressed the hope that God would renew the strength of Africans to attain the feat.