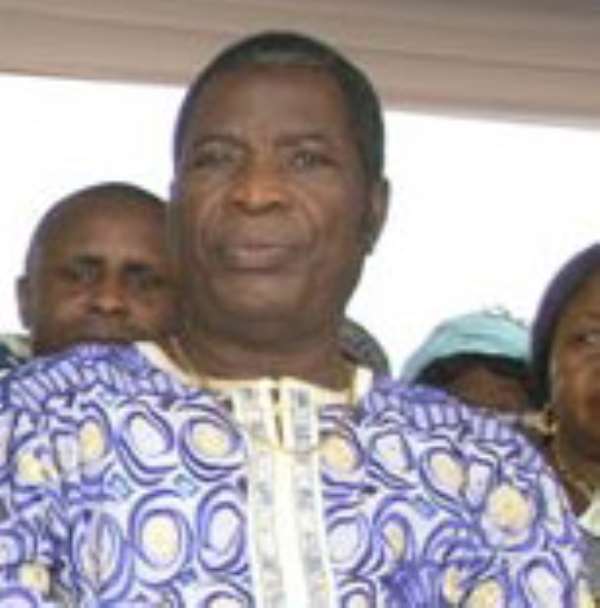 Mr Dan Lartey, leader of the Great Consolidated Popular Party (GCPP) has lashed out at President J.A. Kufuor, describing him as a "short sighted leader."
In an interview with "The Insight," Mr Lartey blamed the Kufuor administration of the hardship being experienced by the people of Ghana. He said the people of Ghana are now reaping the consequences of the declaration of Ghana as a HIPC country by the Kufuor administration.
HIPC, he said has resulted in the people paying higher utility tariffs, astronomical increases in the price of petrol and the general cost of living. Mr Dan Lartey also accused President Kufuor of appointing men and women of doubtful qualifications to public offices. "The people he has put in charge are unprofessional and mediocre. They cannot solve the problems of the masses" he said.
Mr Dan Lartey said it would be disastrous if President Kufuor is allowed to end his term of office under these conditions. He said the term has come for President Kufuor to test his popularity in a "confidence vote." Mr Lartey appealed to organized labour and the "Wahalaians" to work together in the mobilisation of the masses to demand "a living wage" for workers. He said the Government can pay living wages to the workers if it rehabilitates all the factories which the Nkrumah Government built but which have collapsed. "I am talking about the sugar factory, tyre factory, shoe factory, the paper project and many others," he said.
Mr Dan Lartey said Ghanaians will have themselves to blame if they fail to compel the government to abandoned the IMF-World Bank programme which has turned the country into a market for finished products from the West.