26 June 2017
|
CPP News
Eid Mubarak To All Muslims From GCPP
Great Consolidated Popular Party (GCPP)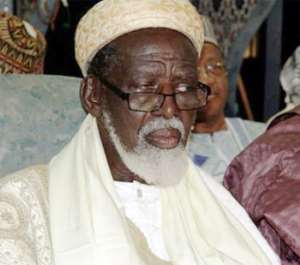 On behalf of The Great Consolidated Popular Party(GCPP) ,I Send warm greetings to our Muslim brothers and sisters in Ghana for a joyful and cordial Ramadan.
During this month of fasting,Muslims all over the world and in our homeland Ghana have prayed, fasted and meditated for the wellbeing of mankind.
We appreciate and enjoy the peaceful coexistence between Muslims and Christians that strengthens our communities in Ghana.
We thank the chief Imam Shiek Nuhu Sharabutu and the entire muslim community .
May Allah bless all of us as we join to celebrate the Ramadan
Long live DOMESTICATION
Long live Ghana
Dr Henry Herbert Lartey
Chairman/Leader
Great Consolidated Popular Partey (GCPP)