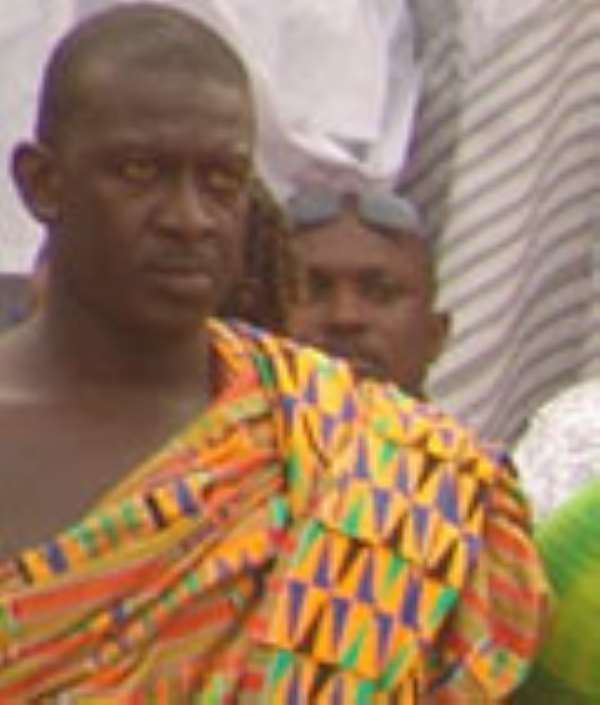 Mr Kwabena Agyepong, spokesperson for President John Agyekum Kufuor, has explained that the declined to speak on the Hotel Kufuor palaver, because he thought it involved John Addo Kufuor, alias Chief, who is the eldest child of the President.
However, realizing that those making noise about how A.K. Saoude's Hotel was acquired by the President's son, were rather seeking to, unjustifiably, draw the name of the President into it, he has also, decided to talk on the matter, as a spokesman for President John Agyekum Kufuor.
In an exclusive interview with Daily Guide, at the weekend, Mr Agyepong intimated that the Hotel Kufuor affairs, is a purely business transaction between Chief Kufuor and J.S. Addo of the Prudential Bank, who is a close friend of the Kufuors on the one hand, and A.K. Saoude, the Lebanese Ghanaian timber merchant, on the other.
According to Mr Agyepong, his own investigation shows that nobody had carried money, anywhere, to purchase the Hotel, situated close to the President's residence at Airport Residential Area, in Accra. The President spokesperson, therefore denied any suggestion of arm-twisting in the hotel purchase deal, saying this is a transaction between two consenting adults, A.K. Saoude and Chief Kufuor. Mr Agyepong stressed that, "so far, as I'm concerned, nobody had ever said that hotel posed a security threat".
He charged that the Kufuor Hotel Saga is a deliberate ploy by the National Democratic Congress (NDC) to spew out vile propaganda to poison the atmosphere, and to cause disaffection for the Kufuor Administration. The President's spokesperson maintained that there's a certain obsession with exaggerating negative news, and that's what NDC seems to be doing. He was confident that the hate campaign, will not succeed, adding that, even, the Bible says that good shall triumph over evil.
Mr Agyepong contended further that NDC has seen trying very hard to connect the President's name to any suggested malfeasance or corruptible conduct, even, when they do not exist, hoping that they will stick. Mr Agyepong stressed that if this nation should move forward, then things should be viewed in a historical context. He maintained that NDC is doing that in the hope that it will be able to damage, or erode the confidence and trust that people have in President Kufuor's Administration.
Mr Agyepong averred that he has come to that conclusion because he has heard some senior elements in NDC saying that they can't wait for 2008, to change the government.
In view of that, according to Mr Agyepong, "these people have resorted to the propaganda machine on corruption, favouritism, tribalism and nepotism hoping that it will stick." Chief Kufuor didn't use state money," adding "clearly this is a transaction between two Ghanaians, or unless one party is saying Chief Kufuor is cheating him, or that something has gone wrong, or something untoward has occurred to the other party in the course of the transaction".
"The owner, Saoude, is not saying some undue pressure has been brought on him, yet some people are trying very hard to insert President J.A. Kufuor's name in the Chief Kufuor affair, as they have always found it a pastime, to drag the name of the President into all sorts of controversies, for political gain.