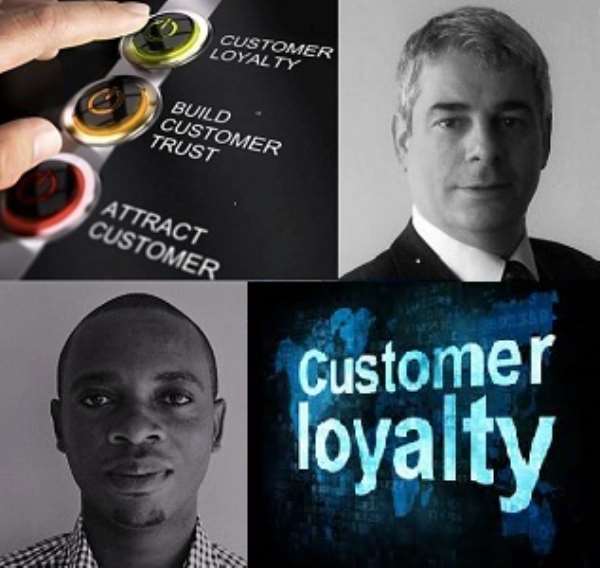 In part one of this article, we talked about the importance of a social media strategy and how businesses must focus on having their strategy right. A good social media strategy is absolutely imperative for improved social engagement and profit.
Social media continues to grow every day and according to statistics from Internet World, internet penetration in Africa is growing at sturdy and impressive rate of 28.3%. The bulge in connectivity will increase social media pressures since social media has proven to be a lead cause for internet desirability on the continent. The need for a social media strategy is without question an important discussion to be had due to the impact that it is having on marketing, sales and communications. Having a social media strategy requires that a few critical things are done and some important questions answered.
.
Must be clearly aligned with your goals
Goal setting is one of the key things that must be infused in a social media strategy. Without the right goal(s), the efforts of your social media strategy cannot be measured. As Peter Drucker (one of the modern Management Gurus) said "what gets measured gets managed". A simple goal for a social media strategy can be "Using Social Media/ Internet as an Avenue for People to Learn More About My Product" in this stated goal social media is seen as an informational tool but not a revenue generator. Likewise, another goal can be "Using Social Media/Internet to Increase Revenues by 25%". In this second goal there is a clear focus on revenue generation hence a lot of the strategy will focus on driving quality sales leads.
.
What are some 'sample' Social media Goals?
Drive traffic to your website — possibly the 'oldest' social media goal.
Increase sales - yes, that's the obvious one!
Generate new leads
Increase Revenue and Grow/ develop Revenue Channels
Create or increase Brand awareness — that might 'translate' into more Followers for all your social footprint or reach of your social media posts, mentions, shares, retweets, etc
Boost brand engagement — tat can me more Likes, or more shares of your posts, getting lots of comments per post, mentions, etc.
Build a community around your business
Increase mentions in the press
Research and learn about your customers — for example this is the way KLM uses Twitter to learn more about their passengers.
....
Which Strategy will you choose
Entrepreneurs must understand that choosing not to have a strategy is a strategy.
Doing nothing about your brand on the web can spell doom for you as an entrepreneur. Social media and web presence is an extension of a brand hence not defining what your brand stands for online allows people to fashion out something about what they think your brand must be. This can lead to a wrong impression about the brand and in return affect revenues.
The growth of social media as a marketing/sales tool has led to a boom in experts that can help you design a strategy for your social media efforts. If you do not have the expertise to carry out this task consult and expert. Having a budget for social media should be seen as an essential aspect of any entrepreneurs marketing strategy. But be careful when selecting the expert because the ubiquity of social media has led to a lot of users thinking their "experts" hence peddling themselves as such. When choosing an expert, choose someone for with a proven track record and has tons of industry experience. Requests testimonials and a portfolio.
Minor Golden Tip: Nobody should "own" social media strategy in your organization. Social Media does have an impact on all corners of your organization, and should "be more like air (everywhere) than like water (you have to go get it)". So, a cross- functional interdepartmental team is highly recommended as the team to create and execute a Social Medial Strategy.
.
Which social media platform is good for you
Finding the right social media channel for you is very much like going clothes shopping. You go, try clothes and find out what fits and what doesn't. With the help of an expert this task of choosing the right platform can be decided. It is worthy to note that any product that has a visual appeal as part of its sales proposition needs to be on platforms that has a visual element to it such platforms include Pinterest, Instagram, Facebook etc. The avenues for social media marketing and content are numerous hence finding the right one where your targeted audience will converge is important.
.
Got Stuck? Get your Social Media inspiration from Industry Leaders, Competitors, Partners & Clients
Elementary my dear' (our favorite Sherlock Holmes expression)....
Check what content and information others in your industry are sharing
Think about how will you distinguish yourself from your competitors' Social postings
There are always those prospects that you are 'missing' - how can you appeal to them?
Consumers of your products/ services- how do they behave?.how do they engage with the various postings out there? How do they use language to post
Have you studied all companies in every industry (not only yours) that have imaginable have managed to distinguish themselves through social media strategies
. Hmmmm..... when is the last time tat you checked the Facebook pages of Coca-Cola? Do you understand how powerfully KLM is using Twitter? Checked the Google+ postings of National Geographic? Sure - almost everybody is obsessed with liking and sharing Richard Branson quotes, but when is the last time you visited any of Virgin's Social Media Channels? GE is doing pretty cool with their Instagram postings- have you seen them?
.
A Good Reason to Benchmark
If you do not have a goal in mind, kindly visit the social media pages of companies you admire, snoop around the social media pages of your competitors and have a feel of what you're doing. These days, social media sites such as Facebook give the opportunity for users to review business pages, find out what reviewers are saying about your competitors, adopt best practices that are working for them and do not repeat the mistakes that their users have mentioned they are making.
.
Define your Social Media Success Metrics
Whatever you do, unless you measure it, you will never have a clue as to whether you are achieving anything with it, whether you are effective, whether and how much are you improving or worsening a process.
So, you need to define, how you will measure your Social Media Success, so you can monitor it and improve it. Let's rephrase it: What Key Metrics/ KPIs will you use to evaluate the effectiveness of your Social Media Strategy?
.
Golden Tip: Demographics Analysis
Who are Audiences? Please define the demographics relating to your Social Media Strategies and analyze all monitored/ reported metrics within tat Demographic Context- otherwise, you got lots of numbers with zero- value interpreted without real-life meaning.
Your demographics will always impact what you can and should try/ attempt to do with Social Media.
.
Review constantly
Social media has proven to be a game-changer in marketing, communication and public relations. As an entrepreneur, having social media accounts means you are not allowed to take your eyes of the ball. Reviewing your page daily and checking your messages and receiving feedback allows you to tweak your social media efforts to achieve the desired effect. That is why large and established companies have dedicated teams attending to their social media pages constantly because given the virality and the quick share options embedded into these platforms a single good post can make your brand well-liked and increase visitors likewise a post in bad taste will also lead to negative press.
.
In Conclusion
Social Media is a useful tool and some companies have utilized it to their benefit with a lot of success. Having a strategy is the beginning of the journey hence having the right strategy sets you on the right path.
Having a social media page for your business is a good way for engaging prospects and visitors but having a detailed social media page with great content, quality links and accurate details is even better.
Thank you Good Luck,
Kwaku and Spiros
.
About the authors: Both Kwaku Abedi and Spiros Tsaltas are associated with a unique Customer Loyalty Startup : HireLoyalty ( www.HireLoyalty.com ) which is coming out of stealth mode in the next few months.
Spiros is also associated with HIREghana ( www.HIREgh.com )
They welcome all your comments/ remarks/ feedback at [email protected]
© 2017 Kweku Abedi & Spiros Tsaltas and © 2017 HireLoyalty