NPP Ho West Constituency Must Rise
My Humble Plea As We Approach Constituency Delegate Conference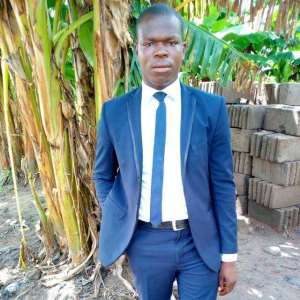 Who Are We
We are the New Patriotic Party (NPP), a liberal democratic political party which was registered on 28 July 1992. A truly popular national organisation, our membership and support spans the length and breadth of Ghana with offices and local parties in each of the 275 constituencies across the country.
" http://www.newpatrioticparty.org "
On the day of the delegate conference let's give massive support to our DCE, Hon. Ernest Victor Apau, Patrons and the Constituency Executives.
Need I to inform you that our greatest work will be determined by the worth we place on our *Rights and Responsibilities* .We must always not forget that *Unity* is the only key that will give the path to overcome our weakness. We may disagree on issues but we can't disagree on growth.
Let's us try to participate by asking questions that will give us the road map to help give every polling station executive the clear cut of our purpose. Let us all the youth uphold this integrity, throwing our unflinching support for HO WEST Constituency if that is enacted during the occasion.
I hereby make a passionate appeal on the youth and the youth Organizers of various polling stations to help maintain the peace in the constituency.
Let's build more coherent youth network that will be ready to assist in research and development and Communicating the works of the DCE and the NPP at large to the masses in the constituency.
More importantly, I pray God bless and give us strength to witness the day ,May the Lord bless the Planning committee too.
LET'S JOIN HANDS TO MAKE HO WEST THE BEST CONSTITUENCY IN THE VOLTA REGION
CAPACITY BUILDING IS THE WAY
YOUR HUMBLE SERVANT
FREELANCE POLITICAL RESEARCHER
GENERAL CONSTANCE