19 June 2017
|
Africa
E.Guinea leader's son seeks fresh postponement of trial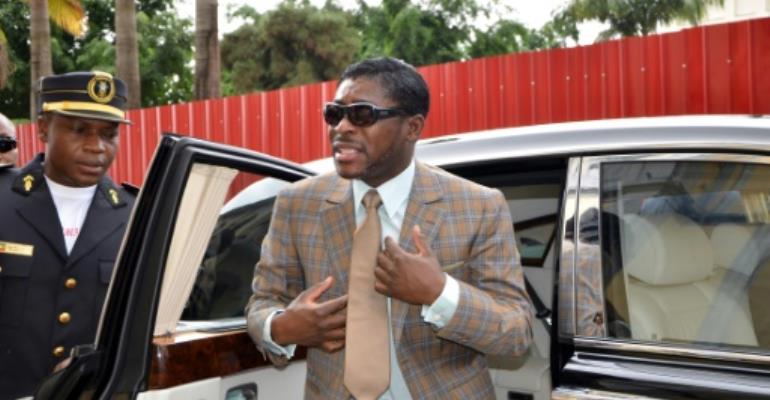 Paris (AFP) - A lawyer for the free-spending son of Equatorial Guinea's longtime leader on Monday called for a new postponement of his high-profile Paris trial for corruption.
As Teodorin Obiang's trial resumed after a six-month pause, his lawyer Emmanuel Marsigny requested a fresh delay pending the outcome of an appeal to the International Court of Justice to scrap the proceedings.
The tiny oil- and timber-rich west African nation questions France's right to put the president's son and current vice-president on trial, saying it violates his diplomatic immunity.
The 47-year-old, known for his taste for supercars, luxury homes and bespoke suits, is charged with plundering Equatorial Guinea's coffers to fund his jetset lifestyle in France.
He is suspected of using more than 100 million euros ($112 million) of state money -- proceeds of corruption and embezzlement, prosecutors allege -- to buy a six-storey mansion on Avenue Foch, one of the swankiest streets in Paris, as well as a collection of Italian supercars.
Obiang, who once again did not appear in court, denies the charges, saying the money came from legitimate sources.
When hearings began six months ago, the trial was postponed to give the defence more time to prepare its case.
Paris luxury, poverty at home
Speaking on Monday, Marsigny said: "This trial cannot take place."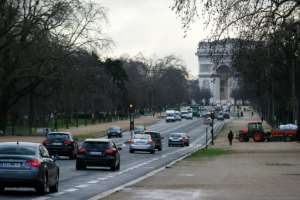 Teodorin Obiang is accused of using the proceeds of corruption and embezzlement to buy a six-storey mansion on Avenue Foch, one of the swankiest streets in Paris which leads to the Arc de Triomphe
In 2012, French authorities swooped on the Avenue Foch mansion, seizing it along with a fleet of luxury cars including two Bugatti Veyrons and a Rolls-Royce Phantom.
But in December, the ICJ -- the UN's top court -- ordered France to "take all measures at its disposal" to ensure that the mansion, which Equatorial Guinea has described as a diplomatic mission, be treated the same as all other diplomatic locations under the Geneva Convention.
France disputes that claim.
If convicted on the charges of corruption, embezzlement, misuse of public funds and breach of trust, Obiang faces a maximum 10 years in prison and a fine of up to 50 million euros.
The trial, scheduled to close July 6, is the first arising from an unprecedented investigation into the French assets of a trio of African leaders accused of leading a life of luxury abroad while their citizens live in poverty.
It sets a precedent for France which has long turned a blind eye to African dictators parking ill-gotten gains in Parisian real estate and luxury products.