19 June 2017
|
Feature Article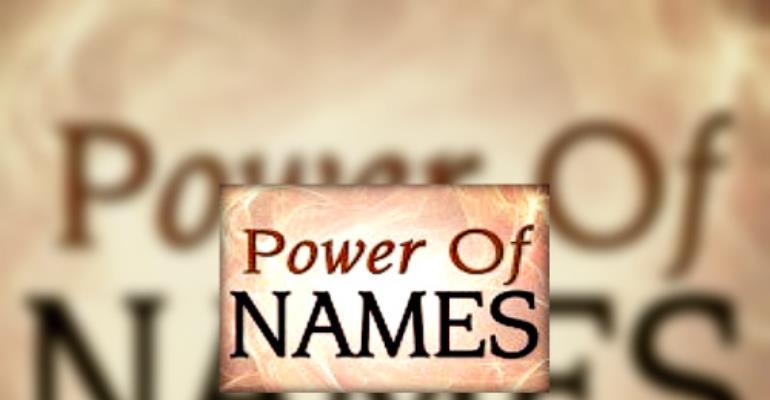 DZIGBƆƉI (DZIGBORDI) is a name given to me by my mother of blessed memory. Due to lack of proper understanding this name is literarily translated as PATIENCE-The capacity to accept or tolerate delay, problems, or suffering without becoming annoyed or anxious. (Oxford Dictionary)
However, this Eʋe (Erverh) name is much deeper than patience. An active positive spirit is declared every time the name DZIGBƆƉI is mentioned. It is a name that is encapsulated in and with spiritual wisdom. The Eʋes (Erverhs) also believe that the working of the spirit transcends gender. Hence, DZIGBƆƉI is a name that is used for both genders. In my early days of turbulence as a growing child, my grandmother and mother all of blessed memory will constantly sing Dzigbɔɖi, Dzigbɔɖi ya ye nye xexe lame ƒe atsike (atike).......... To wit, Dzigbɔɖi is the root of the tree or medicine of the world.
DZIGBƆƉI is a combination of three words. Dzi-Heart, gbɔ-breath, or breathe, and ɖi-rest, equilibrium, or balance.
Dzi- the heart (noun)
It is the spiritual seat of the conscious human being and a place for festering spiritual consciousness. Biologically, it is the central distributing force of blood (life) through the veins and arteries to all organs in the human system.
Gbɔ-breath (noun) or breathe (verb)
Breathing supplies our bodies and its various organs with the supply of oxygen which is vital for our survival, and it get rid of waste products and toxins from the body. It is essential for the integrity of the brain, nerves, glands and internal organs. Proper Breathing also affects our quality state of mind. Oxygen is the sustainer of all life forms on earth.
Ɖi-rest (verb)
It is a position or an activity of recovery and balance. All life forces go through periodic moments of rest to recover and to balance. A disfunction in nature's ability rest creates chaos.
Our lives are constantly influenced by life forces and affected by the products of such forces. These influences and effects our moods, minds, and physical body, indeed our humanness. Ability to hold such forces in equilibrium do not only help the person, it also progressively moves the world in such a balance.
My name is not PATIENCE. My name is DZIGBƆƉI- a person ordained to contain and hold life forces and subject them to a equilibrium or balance.
Shalom
By Kofi B. Kukubor