19 June 2017
|
Business & Finance
Akwaaba's Ikechi Uko Honoured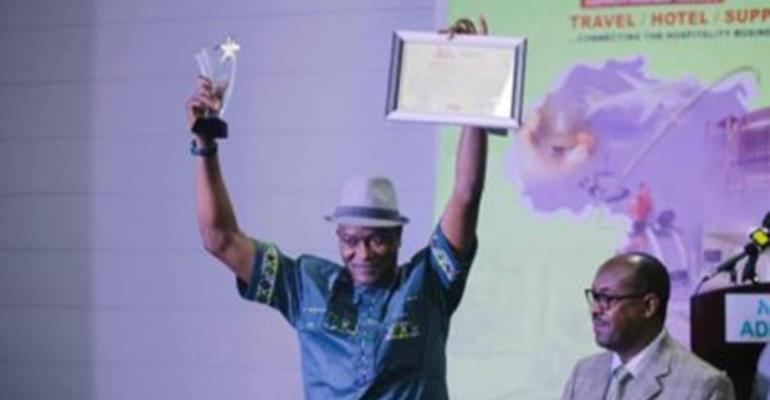 Ikechi Uko, organizer of the Akwaaba African Travel markets annual exhibitions in Lagos, Nigeria, was recently named the 2016 MICE East Africa's Tourism and Hospitality Personality.
The award was part of the 2017 MICE East Africa Forum and Expo in Addis Ababa, Ethiopia.
The award was presented to Mr. Uko by the Chief Executive Officer (CEO) of Ethiopian Tourism Organisation, Yohannes Tilah, for his unrelenting passion towards tourism and hospitality in Africa.
"This award is presented as recognition for your invaluable contributions for the overall advancement of tourism and hospitality businesses in Africa. Your tireless effort to promote African tourism has greatly helped domestic hospitality becoming sources of economic growth and social development, as well as building international reputations.
"On behalf of MICE East Africa Forum and Expo and the Hotel Show Africa Hospitality Investment Trade show, we are grateful to honour you and acknowledge your continued works throughout African tourism and hospitality industry," said Kumneger Teketel WG, Managing Director of Ozzie Business & Hospitality GP – the show organizer.
Receiving the award, Mr. Uko acknowledged the sustained efforts of Africans who are working hard to strengthen tourism on the continent.
"I dedicate the award to Africa and all Africans promoting Travels within Africa," Mr. Uko said.
Ikechi Uko is also the publisher of ATQNews.com and Travellers magazine, a leading travel magazine in West Africa.
He is also the convener of Port Harcourt Bantaba which is aimed at stimulating tourism and hospitality in his country Nigeria and Accra's Weizor, an event in Ghana, which aims at promoting seamless travels in West Africa.