19 June 2017
|
Feature Article
Mandatory Towing Fees Reeks of NDC Faux-Socialist Logic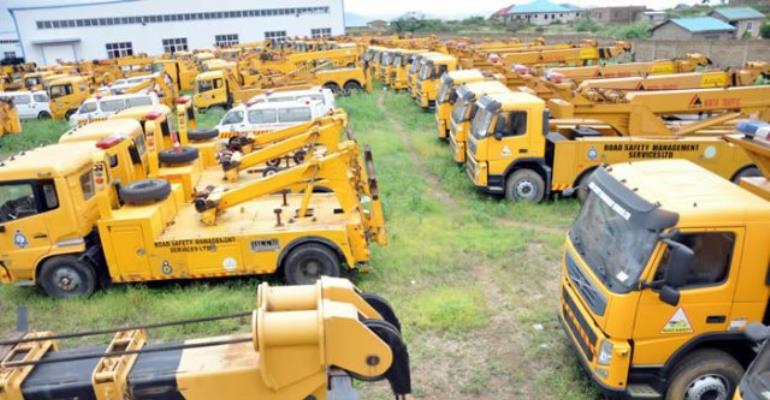 In a liberal, free-market economy such as that which is staunchly championed by the Akufo-Addo-led Administration of the New Patriotic Party (NPP), the concept and practice of "collective punishment," such as is being advocated by the National Road-Safety Commission (NRSC), is at best an anathema, and at the worst simply heretical (See "Scrap 'Mandatory' Towing Fees – James Avedzi" Citifmonline.com / Ghanaweb.com 6/15/17). Which is why it comes as surprisingly very refreshing to hear Mr. James Avedzi Klutse, the Deputy Parliamentary Minority Leader, flatly reject the NRSC's proposal for surcharges ranging from GH₵ 10 to GH₵ 200 to be imposed on all motorists, both private and commercial, to underwrite towing costs for vehicles that break down on our city streets and highways. Whatever happened to personal responsibility in our Ghanaian culture and politics?
Indeed, in any constitutionally democratic culture and a market-oriented economy like Ghana's, it is the primary responsibility of motorists, or drivers, whose vehicles break down on our roads to fully foot the bill for the removal of these broken-down vehicles, which pose a great hazard to the smooth-flow of traffic and the general safety of all other motorists. I also strongly suggest that the government promptly get out of the car- and truck-towing business. This aspect of our road-transport industry, and culture, can be more efficiently managed by private entrepreneurs licensed, perhaps, by the National Road Safety Commission or the DVLA (Driver and Vehicle Licensing Authority), or the Ministry of Road Transport to do precisely that. And to ensure greater efficiency, healthy competition needs to be fostered, which means that entrepreneurial monopoly must be prohibited.
So, for instance, the government could license at least 5 privately owned and operated towing companies with qualified and experienced personnel and a proven track-record of good performance. Of course, the number of truck-towing companies could be more, but not too many so as not to significantly drive down investor confidence and obliterate reasonable profitability and ratchet up the possibility of fraudulent participants entering the field. But what I am far more interested in on the subject of road safety, is the education of motorists and the enactment of laws making it mandatory for motorists whose vehicles break down on our roadways and highways to call for assistance within a clearly stipulated time span or period, after which negligent motorists could be slapped with hefty fines for causing the obstruction of the smooth flow of traffic and the safety of other motorists.
The mandated first call by the driver of a broken-down vehicle should either be made to the nearest DVLA 24-hour hotline and/or to any one of the approved and legitimately licensed vehicle-towing companies. Equally significant must be required clearly and conspicuously displayed on all vehicles, reflector labels that can readily warn other motorists of a broken-down vehicle ahead in or near their paths. Motorists, especially operators of large and medium-sized commercial vehicles, must also be required to display standard-sized triangular reflectors that can be visibly mounted at least 50-to-100 yards before and after the location of a broken-down vehicle.
We are also told that at least 20-percent of all road accidents in the country are caused by obstructive broken-down vehicles. Such hazard can be drastically reduced with the strict implementation of some of the measures proposed above. I personally had a quite politically prominent relative who tragically lost his life some 12, or so, years ago, when he crashed his car into a broken-down articulated truck on the Accra-Kumasi trunk-road. It was during the dawn hours of the morning. Instead of visible reflectors, the truck driver had literally littered the unlit neck of the highway with broken twigs and leaves. The provision of adequate road signage by the National Road-Safety Commission could also not be overemphasized.
*Visit my blog at: kwameokoampaahoofe.wordpress.com Ghanaffairs
By Kwame Okoampa-Ahoofe, Jr., Ph.D.
English Department, SUNY-Nassau
Garden City, New York
June 15, 2017
E-mail: [email protected]