Fathers' Day Message From Hon Gilbert Ken Asmah To All Men And Fathers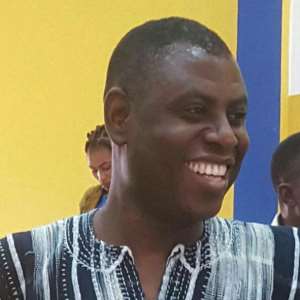 Happy Fathers' Day
Today, June 18th marks the celebration of FATHERS' DAY globally, and i seize this opportunity to celebrate, appreciate and congratulate all Men and Fathers on this important day.
A father means so many things, in fact fatherhood is a whole mission which requires a special skill and divine intervention to accomplish it.
*Fathers are a source of Inspiration and strength from birth.
*Fathers are a beacon of hope, bravery and Hard work.
*Fathers offer unflinching willingness to help in a kind and caring manner.
*Fathers are epitome of generosity, love, affection and compassionate at all times.
A father is that pillar you can always lean on and one whose mere presence serves as comfort and strengthens us for a good father speaks for his blood and guide them on a better path.
On this special day, I profess awesome love for all men and fathers in Tarkwa-Nsuaem Municipal Assembly, Western region, Ghana and the world at large.
Even as today is a special day for all fathers.
May the Lord bless all young men who have equally taken upon themselves, the responsibility of a Father. May God guide them to be good role models to their children and may He strengthen them by His love that they may become loving and caring persons they are meant to be.
Permit me at this juncture to accord all fathers the 24 gun salute, I wish all FATHERS the best in everything.
HAPPY FATHER'S DAY!
............Signed
Hon GILBERT KEN ASMAH
(Municipal Chief Executive)
Tarkwa-Nsuaem Municipal Assembly