17 June 2017
|
Opinion/Feature
My Experience With Airtel, Vodafone, And MTN Promotions, And Why You May Never Win A Prize!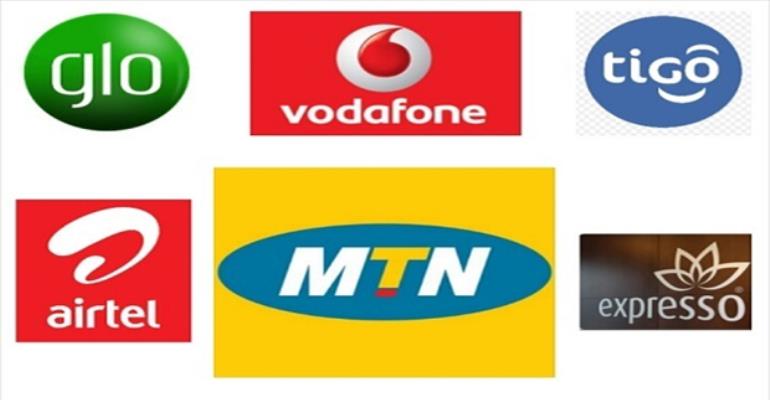 I know a lot of Ghanaians have doubts as to whether the promotions organized by Telecom companies are real or just a way of exploiting their poor customers. After going through this post, you can decide for yourself whether to participate in some of these promotions organized Telecom Networks in Ghana or just simply stay away.
My interest in participating in a Telecom company's promotion started in 2012, and below has been my experience so far.
In 2012, I was a student in the university. I participated in the MTN Dream Big Promo(This was my first time participating such promotions), I was totally broke, had only GHC600 on me for the whole of the semester, and thought maybe this promotion could be my breakthrough. I spent more than GHC500 but won a Huawei U8860 Honor Android phone. I sold this phone for GHC400, so I made a loss of about GHC100 in that promo.
In 2015, MTN once again organized the MafeNiePromo, I spent about GHC400 in this promo and won a Huawei Y220 Android phone which cost just around GHC200 at the time. So obviously, I made a loss of about GHC200.
In 2016, MTN once again organized another promo, the MTN Mega Promo. I decided to invest more money this time, so I spent more than GHC2000, I won a trip to Dubai. I didn't have a passport to travel and so I asked MTN to convert the trip into cash, they said NO WAY. I had to make two friends go on my behalf, and took GHC1500 from my friends in exchange for the trip. In this promo too, I lost another cash, GHC500.
However, in this same MTN Mega Promo in 2016, a friend of my decided to (based on my experience), invest much more money. He did something crazy; he went to the Bank for a loan of GHC10000 and invested as much GHC9000 in the promo. Luckily for him, he won a 2 Bedroom House which was the second prize for that month. The house was valued at about GHC300000. So he spent GHC9000 and got a GHC300000 priced house. Cool!
In this same Year, 2016, Vodafone Ghana organized its own promo, the Ye Twi K) Reloaded. My experience with the MTN Mega promo was very disappointing so I decided to try my luck with Vodafone. I spent more than GH3000 in this Ye Twi K) Reloaded but got only GHC50 as my prize. Yes GHC50, so I made a loss of about GHC2950.
In 2017, based on my experience with MTN and Vodafone, I came to the conclusion that in order to win a valuable prize in such promos, you will need to invest more, (I decided not to listen to their usual luring messages, "Spend GHC2 or more and you stand a chance of winning , blah, blah blah" ), and I was right! The more here is RELATIVE. Now, I heard about the AirtelWoMmereNie Promo. The prizes were enticing and very attractive.GHC150000, GHC100000, and GHC75000 ultimate prizes, and the GHC10000 and the GHC15000 monthly prizes. I aimed at one of the ultimate prizes, so I did something unthinkable, something I thought no one else would do, something I will never forget for the rest of my life. I invested as much as GHC440000 in this promo. I mean, Four Hundred and Forty Thousand Old Ghana Cedis. And what Happened? I won just GHC10000. Out of the GHC440000 I spent, I got back only GHC10000. I have loss a whooping GHC340000. My Bank account is RED and I'm writing this post with pain.
So, the question is, are these promos organized the Telecom companies real or scams. Personally, I know they are not scams, but to win a rewarding prize, you must know that you need to spend a fortune. When you receive their usual messages "Spend GHC2 or more and you stand a chance of winning, blah, blah blah" ), remember the MORE here is RELATIVE. What you might consider, "more", maybe someone's "small".
There is usually the condition that the highest point earner wins the weekly, monthly, or ultimate prizes. You should note that, the telecom companies have no control of who becomes the highest point earner. If it happens that you spend just GHC2 and you become the highest point earner, you win a prize. But you must note that while you are thinking of spending say, about GHC1000 to become the highest point earner, someone is planning on spending hundred times more than you. You can just pick a name of one of these winners of some of these past promos and do a simple Google search. You will realize that such person(s) have won regularly in most of these promos, so they have the money to participate, they know the secrets, and they call the shots!
Also remember that, the telecom companies don't care how much you spend, once you don't emerge a winner, they don't care even if you sold your house to participate in the promotion, your money is gone for good, no consolation prizes, nothing!
Now, you know why you have never won valuable price in most of the promotions, and may never win?
Don't thank me!
Joel Ameah
([email protected],com)