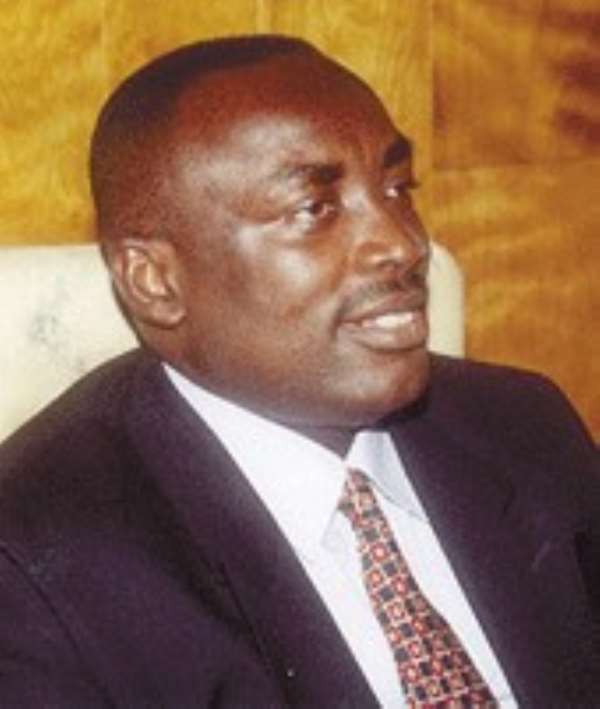 Mr Kwabena Agyapong, Press Secretary to the President has flatly refused to speak for Mr John Addo Kufuor, son of the President who has acquired substantial interest in a $3million hotel.
He said, "I speak for the President and not his son. "His son is not part of the Government and is answerable for his own actions."
Mr Kwabena Agyapong was speaking as a panelist on Radio Gold's "Alhaji and Alhaji" news review programme last Saturday.
"Everybody has a name and we should expose corrupt public servants by name and not crate the impression that everybody is Government is corrupt. The fact that some individuals may be corrupt does not mean that all of us are corrupt," he said.
Mr Agyapong said corruption under the Rawlings regime was far more than corruption in the Kufuor administration. He claimed that under Rawlings's rule, monies were paid for contracts which had not been executed.
Alhaji A.B.A. Fuseini said the confirmation by Mr John Addo Kufuor that he has interest in the hotel raises several questions. He said it is important to find out if John Kufuor could have put together the consortium for the hotel project if he weren't the son of the President. Alhaji Fuseini said the terms under which the hotel project was financed by the financial institutions may have to be made public.