15 June 2017
|
Opinion/Feature
KNUST GPS-Enable Campus Shuttle Service Innovation, A Limitation To Students Economic Freedom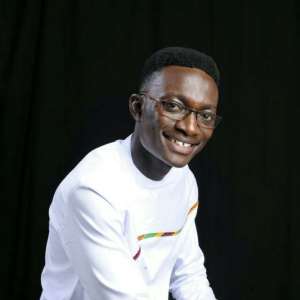 The Global Position System (GPS) bus innovation is the first of its kind in Ghana. Global Positioning system is a worldwide radio navigation system formed from a constellation of 24 satellites and their ground station. It is a great innovation and I personally like the creativity thus a bus system that can aid transportation on campus and the GPS will help to track the location and even the time for the bus to get to one's location for pick up. Such an amazing technology cannot be made free and will require a price to be paid by the students.
However the problems arise when the payment of such a new GPS bus service is made compulsory at a flat fee and added to the school fees components. MyJCR news reported that every student will be paying around Ghs50.0 for the GPS transport service for an academic year. If this is what to go by then I know with time it will be increasing from Ghs50.0 to God knows where the price ceiling will be.
How does the compulsory payment or Flat fee limit student economic freedom?
The limitations stem from the fact that, by compulsory payment, student would have already sold their freedom to the management of the bus service. Whether, one will patronize or not, you have made payment for it. Whether the transport service is suitable or not, you have already made payment for the year. Whether there is poor customer care or not, you have already paid for it.
Free market principles uphold the sovereignty of the consumer/customer. That way the student pays for what he needs and finds valuable through individual choice. The students can walk away if he feels he doesn't need the transport service. I believe although you may need bread for breakfast but, it's not everyday you would purchase bread for your morning breakfast. This is because you have your freedom and you purchase what you want.
Interestingly, if a bread seller shows an attitude you dislike or sell bread that is not fresh to meet your demand, once you have freedom of choices, one may decide to buy bread from a different bread seller with good altitude or how fresh the bread is. That's what economic freedom gives you. Now that we are making the transport service compulsory can one enjoy his or her economic freedom and making choices of preferences? Certainly not, this is because you have already paid by compulsion. This is against your will and freedom of making choices.
Alternatively, it would be better for the payment plan for such an innovative GPS transport service be "Paid_As_You_Go". That way, students economic freedom cannot be limited. There will be competition in pricing between the new GPS buses and the 207 Shuttles. Competition in free market makes the consumer better off since he only pays for the service he finds valuable. Let's allow the service to rather compete for our money, not our money competing for the service. Let's reason in freedom and understand the principles of free market.
Students for Liberty - KNUST and KNUST Students' Parliament, there is a great work ahead. Students leaders, every President, be it Department, Faculty, College, able appointees and SRC President needs to value students freedom to become leaders for Liberty. If we don't know our freedom, certainly we cannot fight for it.
Also, the transport service will be expensive for those who per their location will find it reasonable to walk to anywhere they desire on campus. What happens to someone who will use the service twice in the whole academic year? Yes, it's not always true that a policy's focus is to benefit majority of the people. Government spends on AIDS patience and certainly they are not a majority group. Even if the payment is made on a "Pay_As_You_Go" basis, it will still benefit the majority who would find it valuable. The compulsory payment will be expensive for this category of persons.
Finally, technology wise, we can use Magnetic Stripe Stores Card data for transaction which can be read by physical contact and swiping past a reading head. This technology can charge the service of the bus per swipe. So that by swiping the Magnetic Stripe Store card or school ID card since we can load fund on it, you can pay for the transport. This system can be made flexible and transferable in that with a double swipe you pay for your friend and yourself.
Say NO!! to compulsory payment for the GPS bus transport because it is a limitation to students economic.
Yours in Liberty NATHANIEL DWAMENA
[email protected]
Local Coordinator,
African Students for Liberty
Volunteer: ILAPI-GHANA