'NPP Back-Benched Me For Fighting Graft Under Kufuor'
Politics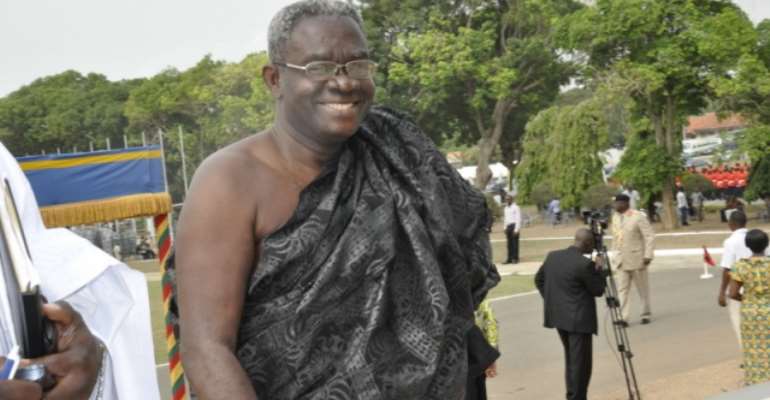 Paul Collins Appiah-Ofori, former MP for Asikuma Odoben Brakwa, has said for speaking out against corruption, the leadership of his party, the New Patriotic Party (NPP), in parliament connived to strip him of his frontbench MP status, relegating him to the backbench – reserved mostly for new and inexperienced legislators.
He revealed this on the Executive Breakfast Show (EBS) on Class91.3FM on Thursday 15 June, 2017, while contributing to a discussion on Wednesday's Supreme Court order to the Auditor General to surcharge any person found to have misappropriated public funds.
The anti-corruption campaigner was of the opinion that the directive to the AG was long overdue as he had proposed it during his 12-year stay in parliament.
Mr Appiah-Ofori further disclosed that anytime he spoke and condemned corruption during his time as a law maker, the NPP accused him of running down the Kufuor government at the time and resorted to banish him to the backbench.
"As a senior member of the House, I was sitting at the frontbench. Because I condemned these things, do you know what the NPP top ranks in parliament did to me? They removed me from the frontbench to go and dump me at the back of the chamber where newcomers sit. That's where I was dumped because I had condemned corruption, and, therefore, I should not have condemned corruption. It is stupid indeed," he told show host Moro Awudu.
He, however, expressed confidence in President Akufo-Addo's ability to help fight corruption and called for tough sanctions for culprits.
"If you loot the state, you destroy the country for the younger ones. If we the older ones leave and go and then they come and inherit a destroyed country, what is the future for the younger ones and those yet unborn? So at all times we should take ruthless action and it appears Akufo-Addo is ready to fight it because he is going to set up a special prosecutor for this purpose. And so let's give him a thumbs up, let's praise him and let's see whether it will be implemented; that's the only way out," Mr Appiah-Ofori urged.