Bimbilla Hospital Cries For Ambulance
News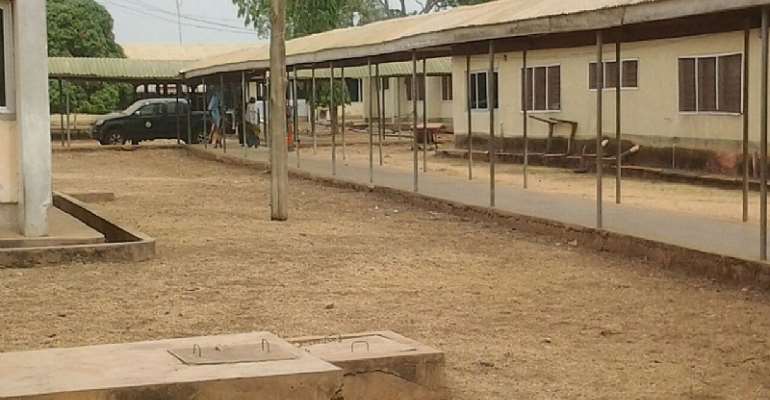 The lack of ambulance at the Bimbilla District Hospital in the Nanumba North District of the Northern Region has increased death rates in the facility.
The facility has no ambulance to cater for the needs of critical referrals over the past two years.
The Bimbilla Hospital serves as a referral centre for other districts, namely Kpandai, Salaga, Nanumba South, Zabzugu and sometimes northern Volta.
Information gathered revealed that a lot of lives have been lost due to the absence of ambulance service to quickly transport critical referral patients to other major hospitals to access healthcare.
Patients in critical conditions such as accidental, complicated labour cases, surgical and other special cases who need to be referred are always under threat for the lack of an ambulance to convey such persons to the referral centres.
Since the breakdown of the only ambulance in that hospital provided by the Member of Parliament and Minister for Defence, Dominic Nitiwul, the hospital now resorts to the use of one of its old pick-up vans to transport emergency referral patients.
The situation is affecting the hospital in the area of critical emergency referral cases, which needs prompt action.
The Bimbilla District Director of Health, Dr Dadia Stephen, told DAILY GUIDE that most often deaths at the facility are caused by lack of an ambulance to transport patients for referral.
"Just yesterday we lost a patient who was referred was on oxygen but because we couldn't put in the cylinder in the pick-up, we lost her," he narrated.
Dr Dadia disclosed that sometimes they have no other choice than to bundle some of the patients in a pick-up for referral.
He indicated that sometimes the pick-up used for referral cases poses serious danger to patients because there is no space to create a comfortable environment for the patients.
Dr Dadia has, therefore, appealed to the government, benevolent individuals, philanthropist and donors to come to their aid in order to get a new ambulance for the hospital.
FROM Eric Kombat, Tamale