Minister Charges SIC To Work Hard
Business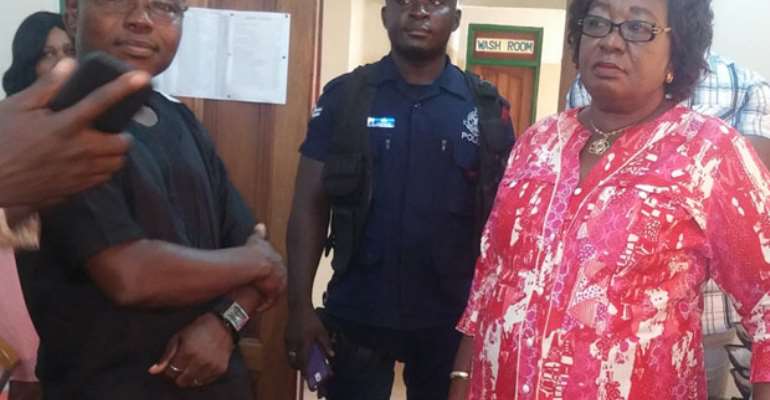 Elizabeth Agyemang, Deputy Ashanti Regional Minister, has tasked management of SIC Insurance Company Limited to take advantage of technology to consolidate its position in the insurance industry.
Addressing management members of the Ashanti Regional Head Office of SIC in Kumasi during an unannounced visit on Friday, Ms Agyemang said competitors are always looking for ways to surpass the state's insurer.
She said the state insurer must put customers at the centre of its business and respond quickly to their needs.
The deputy minister was reacting to an assertion by the Deputy Area Manager, Adwoa Konadu Asenso Gyambibi that the SIC was facing competition from new entrants and some existing players, who engage in price undercutting, contrary to the directives of the National Insurance Commission.
SIC is not only losing many customers to competitors as a result of being priced out, but due to the fact that the company has failed to offer a more flexible payment scheme, the Minister declared.
She therefore tasked the company to embark on customer education and advocacy project in order to survive the new level of competition.
From the premises of SIC Insurance, Ms Agyemang made another unannounced visit to the Kumasi office of the Driver and Vehicle Licensing Authority (DVLA) where she interacted with management team members.
Edmond Cheyuo, Regional Head, spoke extensively about how activities of "goro boys" were hampering activities of the DVLA.
He, however, said his outfit was trying to automate all the systems in order to eliminate excessive human interference in the service delivery to ward off "goro boys."
From Ernest Kofi Adu, Kumasi