Day Of The African Child Shouldn't' Be A Talk Shop Time
Opinion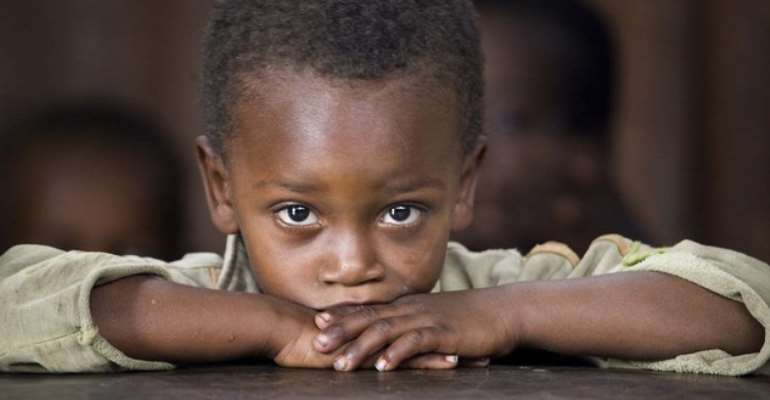 There are about 1.9million children estimated to be loitering on the streets of Ghana; they sleep, eat, bath, date, marry and even birth on the streets.
Heart-breaking, Isn't it?
But it doesn't end there. Some could be found on farms or are trafficked into slavery and in some instance, sexually exploited. According to global estimates based on data of United Nations International Children's Fund (UNICEF), the International Labour Organization (lLO) and the World Bank, about 168 million children aged 5 to 17 are engaged in child labour, many then falling under the worst forms of child labour as enshrined in the lLO convention 138.
I know all these challenges cannot be solved at a go. But as a country, we can make our society better for all children to get the best start in life.
This week, arguably, proves to be the most important week within the year for children. It comes right after the Basic Education Certificate Examination week, and has two international days, i.e. World Day Against Child Labour and International Day of the African Child. The former was marked last Monday, 12th June 2017 while the latter is due Friday, 16th June 2017.
Gatherings on these all important days should not be talk shops, as usual. I have seen too often, state officials, NGOs, civil society organisations holding events over and over again to commemorate such important days. Yet I walk through Tema Station, Opeibea near 37, Makola, Kaneshi, inner cities and rural communities and still see children deprived of the many things I hear authorities promise to do.
Inscribed in the United Nation's Convention on the rights of the child (UNCRC), the Children's Act 560(1998), ILO Convention 238 and the Sustainable Development Goals (SDGs) are real time means to guarantee children's safety, best interest, education total wellbeing and general betterment of the society. Our leaders and the relevant stakeholders know all these. They should, please, work to make these objectives realised else we may have ourselves to blame when some of these children become irresponsible in the future.
And to my colleague younger ones, let's make good use of opportunities that come our way. And also to the well-to-do in the family and society, let's offer a helping hand to those in need. By so doing, we connect to make our lives, the children's lives and the nation better.
The writer is a Student Journalist, Jayee University College