Techiman North Assembly Undertake Clean-Up Exercise
News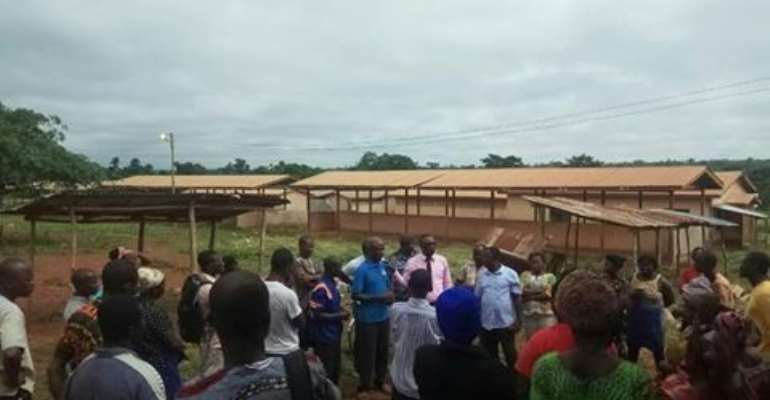 The District Chief Executive for Techiman North Assembly Hon. Peter Mensah together with a group of traders, workers of Zoomlion, assembly members and residents of Tuobodom embarked on a clean-up exercise on the abandoned market in Tuobodom, the District Capital.
The exercise which started at 10am on Tuesday morning lasted for about 45 minutes received a massive turn out as both the youth and old ages in the Tuobodom Township.
The abandoned market was constructed during Fmr. President Kufuor administration.
District Chief Executive for Techiman North District Assembly Hon. Peter Mensah, who led the people in the clean-up exercise, said the exercise aimed to relocate traders who trade at the road side to the abandoned market in order to boost their businesses as well as maximize revenue collection for the progress of the district Assembly.
Some traders who participant the exercise raised their concerns on poor lighting systems, inadequate security among others as part of the reasons they left the market and called on the assembly to work on them now.
Hon. Peter Mensah, promised the traders that he will work on the concerns raised and asked them for their support.
He appealed to the people to stop throwing waste into drains and urged them to keep the place neat.