Turkey sentences UN court judge to seven years in jail: report
Africa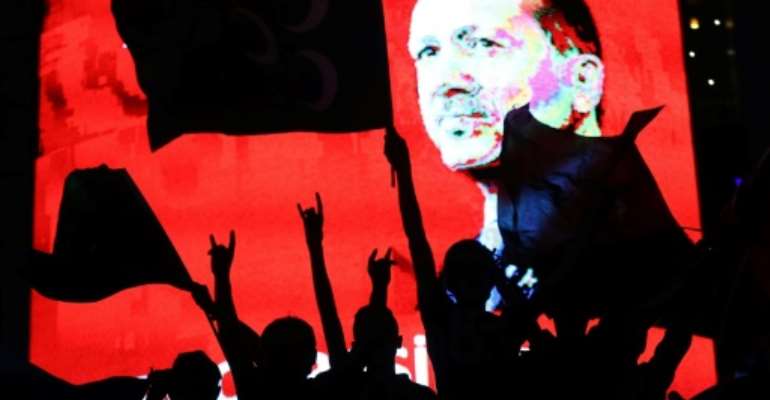 Istanbul (AFP) - A Turkish court on Wednesday sentenced a top UN court judge to more than seven years in jail on charges of links to the group blamed for the failed July coup, local media reported.
But retired ambassador Aydin Sefa Akay, a top judge attached to the UN's Mechanism for International Criminal Tribunals, was released under judicial supervision pending confirmation of the verdict by Turkey's top appeals court.
Akay was charged with "membership in an armed terror group" over alleged links to the organisation of Fethullah Gulen, the US-based preacher blamed by Ankara for the attempted overthrow of President Recep Tayyip Erdogan.
He had vehemently denied the charges, which had caused an uproar among the international legal community.
The court found Akay guilty of using Bylock, a special communication service which Ankara claims was especially created for Gulen supporters, the Dogan news agency said.
The judge was sentenced by an Ankara court to seven years and six months in jail.
He was released pending the ruling from the supreme appeals court -- the Yargitay -- a date for which has not been set. If the verdict is confirmed by the higher court, he will go back to jail.
The court also placed an overseas travel ban on Akay, Dogan reported, meaning there is no prospect of him resuming his work with the UN courts system.
Turkey blames Gulen, who lives in self-imposed exile in the United States, for orchestrating the failed putsch and has repeatedly asked Washington to extradite him. Gulen has denied the charges.
Akay, one of the highest-profile suspects arrested in the post-coup crackdown, was detained in September at the family home and had been held in jail since.
In his initial testimony, Akay had admitted downloading Bylock but said he had not used any password to access the system.
Akay had been working with the UN international court trying suspects over the 1994 genocide in Rwanda and his detention has paralysed proceedings into an appeal hearing of former Rwandan minister Augustin Ngirabatware.
The UN court has already said Turkey has failed to comply with its obligations and said it would report Ankara to the UN Security Council.
Under a state of emergency imposed after the coup, Turkey has embarked on a relentless crackdown against alleged supporters of Gulen, arresting tens of thousands of people.