Children raped in DR Congo militia violence: UN
Africa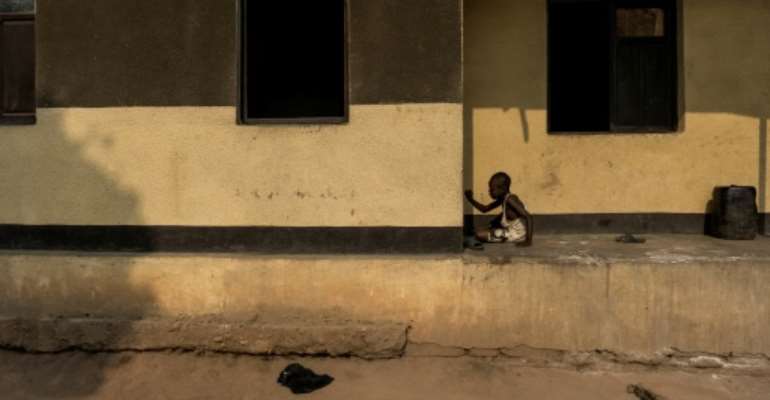 Kinshasa (AFP) - The United Nations has documented dozens of cases of serious child abuse including rape and kidnap in five days of violence by Congolese militias, it said Wednesday.
The UN's mission in DR Congo, MONUSCO, said it had recorded 62 cases of "serious" child abuse by armed groups in the violence-wracked east, and by followers of slain militia leader Kamwina Nsapu in the country's centre, between June 5 and 9.
"The fate of child victims of armed conflict in the DRC remains a permanent concern," MONUSCO spokesman Theophane Kinda told reporters in Kinshasa.
Kinda said that among others, the UN had documented "25 cases of child kidnap and 16 cases of the recruitment and use of child soldiers by armed groups" in both parts of the country.
"A total of 19 cases of rape and sexual violence perpetrated against underage girls have been identified," he added.
The UN has repeatedly deplored the abuse of children's rights in vast, unstable DR Congo -- particularly in the east, which has suffered more than 20 years of armed conflict, fuelled by struggle for control of lucrative mineral resources as well as ethnic and property disputes.
Since last September, the central Kasai region has also been rocked by a violent tribal uprising led by followers of Nsapu, who was killed in a military operation in August after rising up against the government.
That violence has left hundreds of people dead -- including two UN investigators in March -- and forced 1.3 million others to flee their homes.
The UN has accused the Kamwina Nsapu rebels of a string of atrocities, while also accusing the Congolese army of disproportionate use of force.
The European Parliament on Wednesday demanded an international investigation into the Kasai violence, in a bid to "make sure that the perpetrators of these massacres account for their actions".
European lawmakers said UN experts should be part of any investigation team, saying in a resolution that they were "deeply concerned by the deterioration in the political, security and humanitarian situation" in DR Congo.
Last week UN children's charity UNICEF estimated that more than 150,000 children were either partially or completely unable to attend school because of the fighting in Kasai.