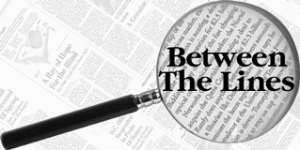 Music videos as much as they bring lyrics to life, are a reflection of society.
One of such videos is ''No Shortcut to Heaven'' by M.anifest ft the legendary Obrafour.
Among other things, M.anifest's video contrasted a galamsey-polluted river to a beautiful water body surrounded by an equally beautiful mangrove.
Over the years, our water bodies have been and are still being polluted by illegal mining activities otherwise known as 'galamsey.' The trade is so lucrative that even foreigners have decided to cash in.
And it was our water bodies that suffered. Rivers that once served as sources of drinking water for communities along the banks and full of marine life have turn muddy. Some people lost their livelihoods as a result.
We've had enough. We decided to do something about the situation. The media launched a campaign to stop galamsey now. The government was compelled to move in with some law enforcement agencies.
Some results were achieved. Galamseyers all over the country surrendered their machinery and halted their activities; at least for a while. A number of arrests was made including that of the infamous 'Chinese galamsey queen,' Aisha.
And then, the Chinese Embassy decided to react. They made some donations to the Ghana Police Service and Parliament. And now, computers have been donated to the Attorney General's office now that the trials have began.
We may be beggars but we are not stupid. Or are we?
#Stop Galamsey Now. Written by Belindabe Email: [email protected] Contact: 0206384461