Sunyani Kontihene To Celebrate 10th Enstoolment Anniversary In Sunyani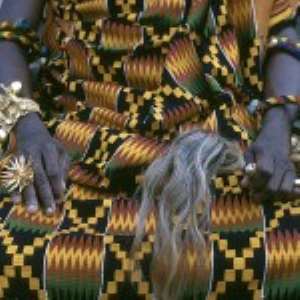 The Kontihene of Sunyani Traditional Council, Nana Bofotia Boaponsem II, has met with the press ahead of his 10th Anniversary Celebration.
The meeting aimed to highlight the media on achievements over the 10 years period as Kontihene of Sunyani and also to provide the media with planned activities for the week long festivity.
Nana Bofotia Boaponsem II, was properly nominated, elected and enstooled as Kontihene of Sunyani Traditional Council on the 6/11/2006.
The 10th anniversary on the throne as Kontihene with a call on the citizenry to support the chieftaincy institution, Nana Bofotia has brought more development to Sunyani.
The Celebration which is under the theme: "My People; Not Myself"(Me Man Nti Enye Me Nti), will begin with a Public Lecture on the Stress and Depression at Twene Amanfo SHS on 16th June 2017,the event will be chaired by some prominent people in the Region.
Nana Bofotia Boaponsem II, in an interview with Sunyani based radio Metro 90.5FM after the meeting said, "my vision for the anniversary is to construct a Medical theatre at Sunyani Technical University clinic to help improve the health of the students and the general public.
Nana appealed to people in the Brong Ahafo especially Sunyani Residents to help him to make his 10thEnstoolment Anniversary celebration as a remarkable one.
The week's activities will end with a thanksgiving service at the CAC Central in Sunyani on 6th August 2017.
Below are 10 anniversary program line-up;
1.Public lecture on Stress and Depression,16th June 2017 at Twene Amanfo SHS(Sunyani).
2. Clean - Up exercise with churches in Sunyani, 24th June at Sunyani Municipal Hospital.
3.Theatre Art Concert, 2 July at Centre for National Culture (CNC),Sunyani.
4.Health walk and Indoor games with fun clubs in Sunyani, 22nd July at Twene Amanfo SHS.
5. Grand Durbar, 4th August at Victoria Park,Sunyani.
6.Kente Festival, 5th August, Sunyani.
7. Thanksgiving service, 5th August at SDA church (Sunyani New-Town).
8.Thanksgiving service, 6th August at CAC central.