Suspected Killer Of Police Officer Gunned Down, Four More Arrested
News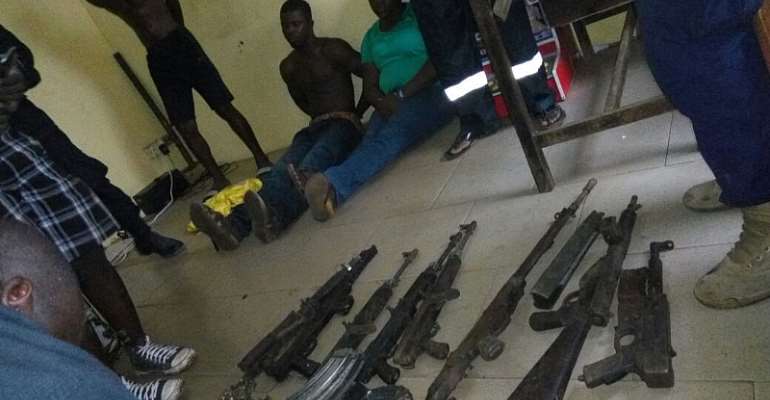 Information reaching ahotoronline.com from the Ashiaman police indicates that the suspected killer of constable Michael Kporyi, was gunned down this morning.
Speaking to a police personnel with name withheld, we were reliably informed that the police had a tip off that Dogo America, the suspect behind the killing has been gunned down at 03:00hrs today.
They followed intelligence to locate his residence, but unfortunately, there was no sign of him in any of his room.
Dogo had hidden in his ceiling armed with an SMG with the aim to attack when the police arrived.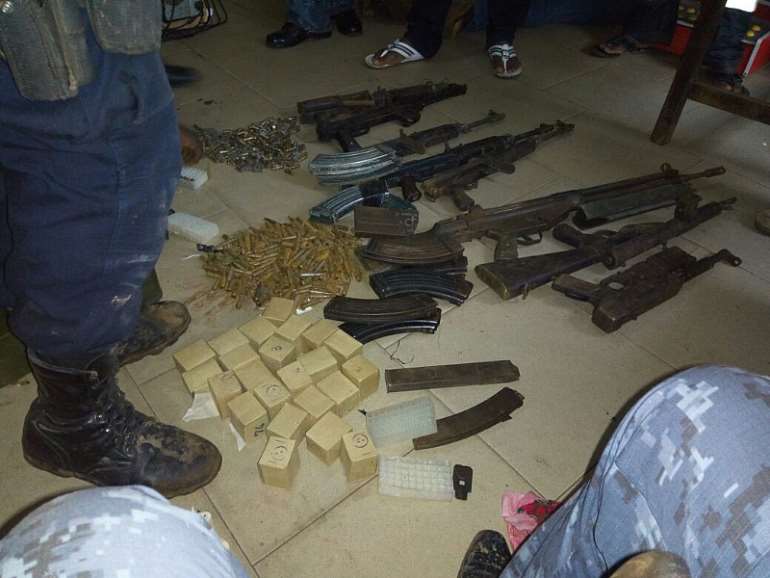 He was gunned down by one of the armed police personnel on an exchange of gun fire.
Two AK 47 guns together with the SMG gun in his possession was loaded with 20 rounds of ammunition and 12 other rounds of ammunition were retrieved and are now in safe keeping at the Ashiaman Police Station.
There were five arrests made at Dogo's residence including his wife.
The body of the dead suspect has been deposited at the police hospital morgue for further investigation.
It can be recalled that constable Michael Kporyi of the Ghana police service was on Monday night shot to death by unknown assailants whiles on patrol duties at Michel Camp in Tema.