Akina Radio Airtime For Ghana @ 60
News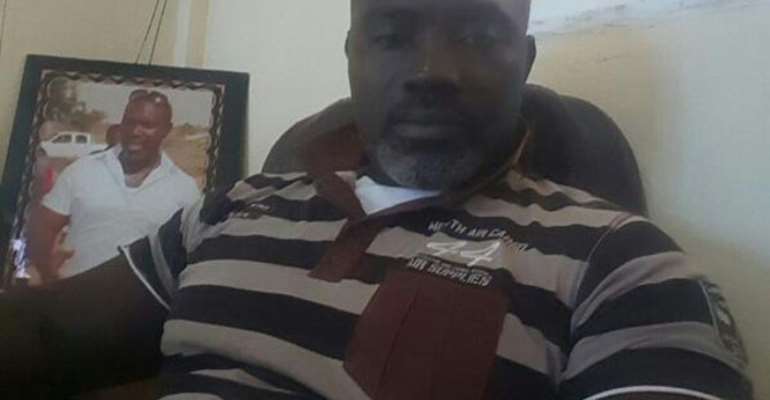 Akina City Radio, a private FM station located at Techiman in the Brong Ahafo Region has donated GH¢20,000 free airtime to the Techiman Municipal Assembly for publicity on Ghana @ 60 celebration.
The General Manager of the station, Alphonse Acheampong, said the donation forms part of the station's social responsibility to help build a better and congenial environment for the general growth of the Techiman Municipality.
Speaking to DAILY GUIDE after presenting the package to the MCE of Techiman Municipal Assembly, John Kofi Donyina, the General Manager said management decided to make the offer to reduce the assembly's expenditure on publicity for the Ghana @ 60 celebration.
Mr. Acheampong seized the opportunity to appeal to other radio stations operating in the Techiman Municipality to also contribute their widow's mite to make the Ghana @ 60 celebration a memorable one.
The CEO of Akina City radio, Mr. Ali Abubakar (SOJA) who was also present admonished the MCE not to hesitate to approach the radio station if the Municipal Assembly needs the station's help in anyway. According the CEO, since the station is located within the Techiman municipality, it is the station's responsibility to help the Municipal Assembly. He said even though Akina City Radio is relatively young, it will do all it can to support the Municipal Assembly and help the new MCE to succeed in his endeavors.
On behalf of the Techiman Municipal Assembly, the MCE thanked the radio station for the kind gesture.  He advised management of the station to avoid inflammatory speeches which could mar the peace of the municipality.  He used the opportunity to invite corporate bodies to come on board and contribute their quota towards the Ghana @ 60 celebration.
FROM Eric Bawah, Techiman