GII wants institutions mandated to combat corruption evaluated
The Executive Director for Ghana Integrity Initiative (GII) Linda Ofori Kwafo says all state institutions mandated to fight graft, including the Ghana Police Service, need urgent re-examination.
According to her, quite a substantial size of the population has lost trust and confidence in the state agencies established by law to deal with cases of corruption.
Mrs. Kwafo said an assessment of the performance of the agencies will expose their weaknesses and lead to reforms which will help them regain public trust.
Her comments come on the heels of the allegation that top police officers are trying to cover up a case in which 11 kilos of gold valued at ₵1.3million seized by the Legon Police, somehow, turned into fake gold when it was sent to the Police Headquarters for testing.
At least five police officers are on interdiction for not applying the standard operating procedure after confiscating the mineral, Deputy Director of Police Public Relations, DSP Sheila Packman told Joy News Tuesday.
But the Director of Strategic & Business Development at Global Resources, James Barbieri, whose company paid the ₵1.3million cash for the gold before it was confiscated by the police, is accusing the police of shielding their own.
Contributing to discussions on the development on the Super Morning Show on Joy FM Wednesday, June 14, Mrs Ofori Kwafo said it is worrying that the institutions mandated by law to fight corruption are themselves involved in the unlawful practice.
She, therefore, believes a review of their functions will make them function better.
"All the institutions that are mandated to deal with corruption by law, we should be doing an assessment about how they are faring," the head of the local chapter of Transparency International told host of the Show, Nhyira Addo.
She added: "if we do an assessment and we know their weaknesses then we can fix it up...we can then do what we have to do to strengthen them for them to do more".
Piling corrupt cases
Meanwhile, Senior Research Fellow at the Centre for Democratic Development (CDD-Ghana), Dr. Kojo Pumpuni Asante said the current development "raises serious doubts about the police's public image".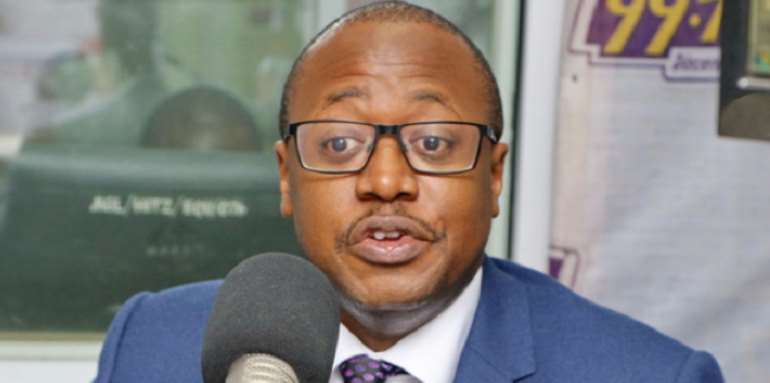 Dr. Asante fears the political system and governance structure risk being undermined "if we don't take these things seriously".
He suggested urgent action be taken to deal with the canker rather than "piling up and piling up on these issues".
"Every instance of corruption that will come out we have to find the urgency to deal with this matter," Dr. Asante remarked.
Story by Ghana | Myjoyonline.com | Jerry Tsatro Mordy