Methodist Church Honours K'WeGeyhey Headmistress
News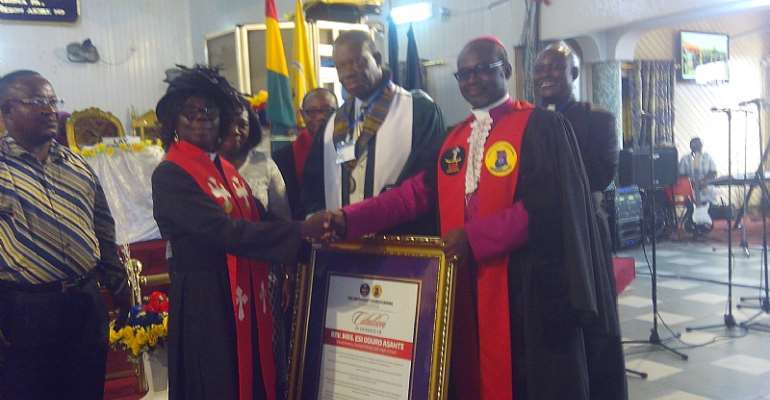 The Methodist Church of Ghana has honoured the headmistress of Kumasi Wesley Girls High School and a minister of the church, Rev (Mrs) Esi Oduro Asante for her hard work and dedication to the church and the school.
Reading a citation which chronicled her achievements, the Bishop of the Kumasi Diocese of the Methodist Church Rt. Rev Christopher Andam described Rev Esi Oduro-Asante as an industrious and visionary leader who has caused remarkable progress at the Kumasi Wesley Girls High School.
He said the church deems her performance outstanding and sees the need to honour her for the good work.
This special honoring ceremony was part of activities of the Kumasi Diocese's Synod this year.
Speaking with the media after receiving the honour, Rev (Mrs) Esi Oduro-Asante expressed much gratitude to the Methodist Church and urged her colleague female leaders not to allow themselves to be intimidated by any manner of person but lean on God for all the strength they need to be successful in their pursuit.
Read Full text on Citation below:
"Rev. Mrs Esi Oduro Asante, for your selfless and dedicated services rendered to the Methodist Church Ghana in general and Kumasi Wesley Girls High School in particular, as Headmistress, we congratulate you.
Reverend, your commitment to the school and the students placed in your hands is unique and your response to this call to service is monumental.
Development oriented you are, Madam, you have initiated and spearheaded a lot of developmental projects in the school since you assumed duty as its headmistress in 2009.
Through prudent use of Internally Generated Fund (IGF), your ingenuity and collaborative effort with your PTA, the Methodist Church, Get Fund, KMA and other well-meaning individuals, you have transformed the architecture of the school to the admiration of all.
Apart from renovating old school buildings such as the Home Economics Block, ICT Centre, Staff Quarters and completing existing ongoing projects at the time you assumed office, you have also initiated imposing new ones. Some of these new projects are Protective Fence Wall, Headmistress Bungalow, Administration Block, Classroom Blocks, Staff Bungalows, Dining Hall, Assembly Hall, Sports Complex, Sick Bay with Ironing Room, Provision of Computers, Beautification and tarring of the school compound among others.
With an improved academic performance and laurels in sports, public confidence in the school is now very high. This is evident in the overwhelming student population of the school which now stands at 2550 as against 1100 in 2009.
Institutionalization of innovative programmes such as Evening Prayer Sessions for all students dubbed "Epilogue", "Time with Headmistress", Matriculation and Graduation Ceremonies, among others, have helped to curb indiscipline. It has also fostered a closer relationship between the headmistress and teachers on one hand and students and parents on the other.
A true Methodist and unpretentious you are, Rev., you are very honest and open. This is an admirable quality.
Indeed you perform all your duties with diligence and meticulousness. You are a real role model!
We cherish, treasure and appreciate your self-sacrifice.
May the Lord continue to load you with all the benefits and promotions due you as you continue to work for him.
We say AYIKOO! Mo ne adwuma pa!!
11th May, 2017".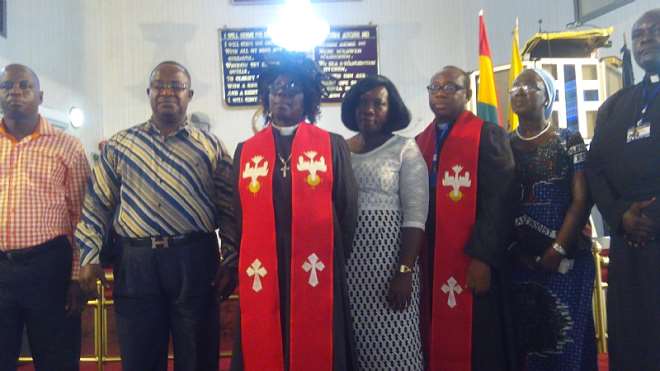 Img 20170511 134344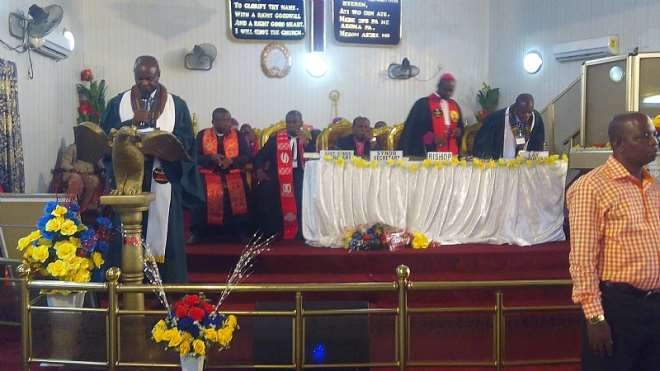 Img 20170511 134609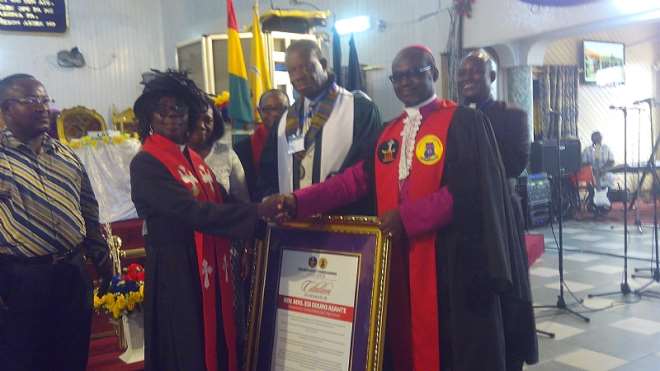 Img 20170511 134706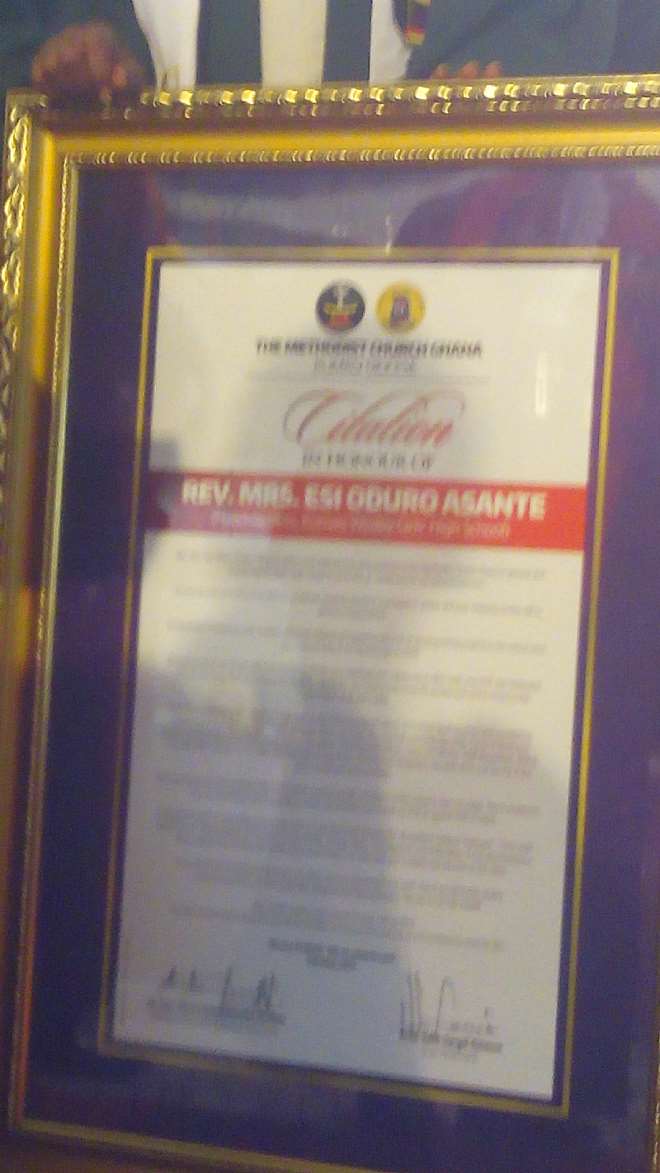 Img 20170511 134755