BCI Builds Sick Bay For Jachie Pramso SHS
Opinion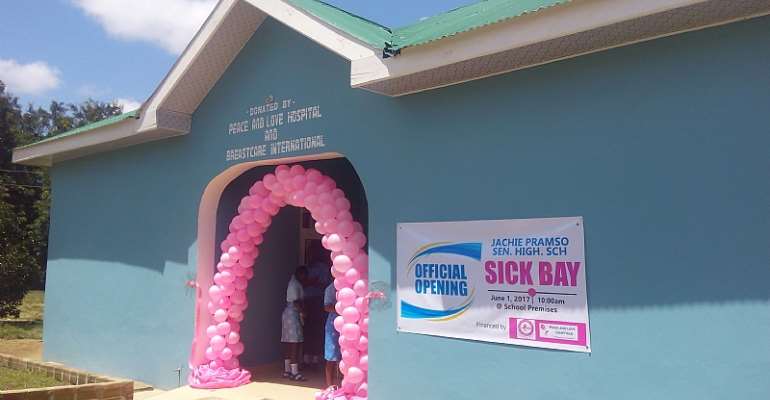 Ghana's leading breast cancer organization, Breast Care International (BCI) has built a modern Sick Bay for the Jachie Pramso Senior High School in the Bosomtwe District of the Ashanti Region.
The bay which has chambers for consultation, admissions and other necessary health delivery practices would help doctors and nurses provide services 24 hours to both students and staffs.
At a ceremony to officially open the facility, at which it was handed over to the school, President of Breast Care International, Dr (Mrs) Beatrice Wiafe Addai noted that supporting communities, hospitals/clinics, schools and organizations has been one of BCI and Peace & Love Hospitals' core social responsibilities.
Dr. Wiafe Addai says the authorities of the Jachie Pramso SHS formally requested that BCI aided the school with a Sick Bay and that her organizations with gladness put together something to provide the facility.
She expressed worry about situations where students have to leave campuses for home or have their parents come to the school to take them home for treatments of little ailments that could have easily been handled at the school by a nurse.
Dr. Mrs Wiafe Addai explained that the Breast Care International (BCI) and the Peace & Love Hospitals (PLHs) are committed to conducting free breast cancer screening for girls in second cycle institutions in Ghana while providing them with some consumables and structures that would help them get better health care.
BCI and PLHs, after the opening and handing over ceremony, presented assorted medicines and other consumables to the Jachie Pramso Senior High School.
Mrs Beatrice Wiafe Addai charged the school authorities to take good care of the facility and promised to intermittently donate health delivery items to them.
The Headmaster of Jachie Pramso Senior High School, Nana Konadu Yiadom I expressed much gratitude to Dr. Wiafe Addai for the kind gesture, admitting that the sick bay would be of great benefit to his students and staff.
He called on other benevolent organizations and the government to support the school as it is bedeviled with several infrastructural challenges.
He assured Dr. Wiafe Addai and her team of ensuring the facility is kept in good condition always.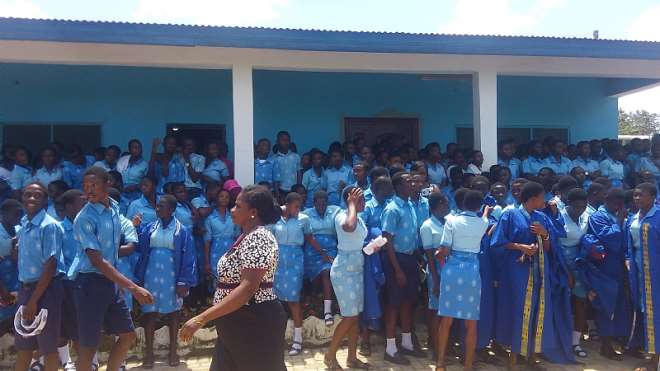 Img 20170601 123359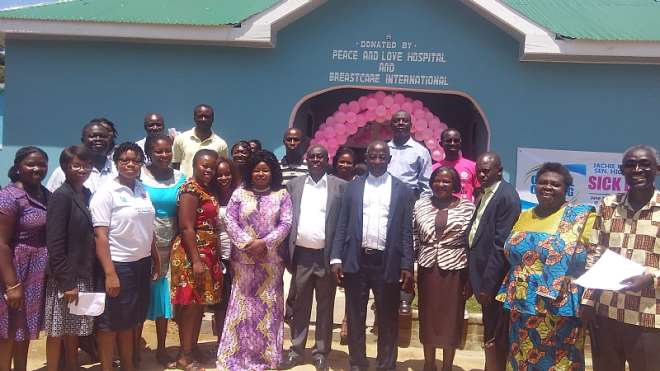 Img 20170601 123323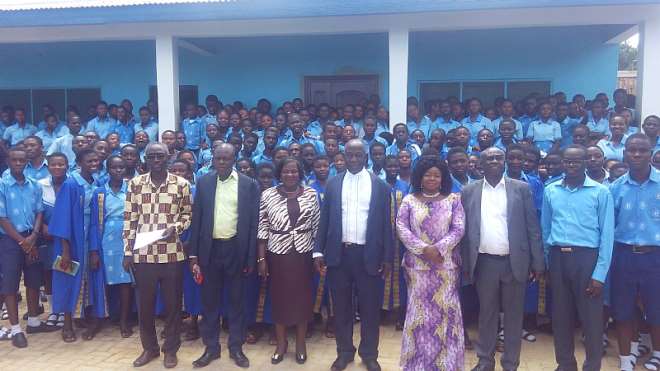 Img 20170601 123547