Court jails Labourer for robbery
News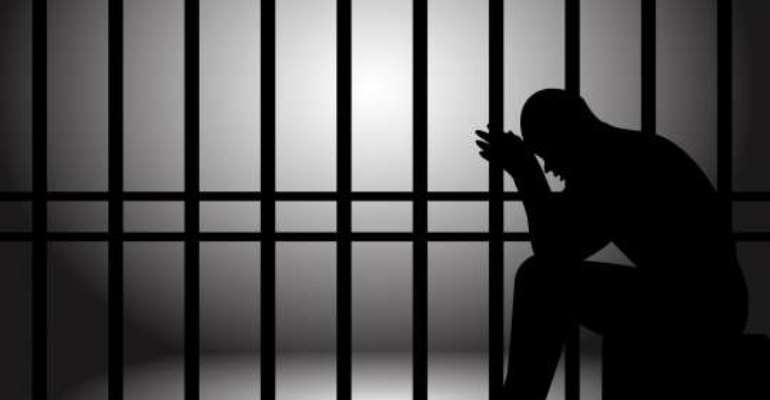 Accra, June 13, GNA - An Accra Circuit Court has sentenced Ekow Korsah, Labourer to 22 years imprisonment in hard labour for robbery.
The convict was sentenced on his own plea sentenced accordingly.
The court has adjourned for the commencement of the case of conspiracy to commit crime involving one other person.
In sentencing, the court presided over by Mr Aboagye Tandoh took into consideration the remorse shown by the convict.
The Convict and one other were charged with robbery, conspiracy and murder.
Superintendent of Police Duuti Tuaraka, presenting the facts said the case was, one Emmanuel Owusu was a driver to the deceased Ren Guang Fa.
He said the convict and Michael Mensah both worked with the deceased in the same company.
He said on April 13, at 0830 hours, the complainant went to the house of the deceased to pick him to work as his usual duty but detected there that the deceased door was opened.
He said the complainant called the deceased but he did not respond and so he went straight to his bedroom and detected the room has been ransacked and upon entering deceased bathroom he sawhim lying in a pool of blood.
The Prosecution said the complainant immediately reported to the Police, the police went to the scene and upon investigations the Police discovered that the convict and Mensah were the people who went to the house of the deceased around the time of the crime.
On April 16, Ekow was arrested by the Police in his hideout at Lashibi, a search conducted on him led to retrieval of a mobile phone and a charger, which was identified by the brother of the deceased as belonging to the deceased.
He said during his caution statement, the convict admitted to the offence and told the Police that he and Mensah went to the house of the deceased to rob, and that it was Mensah who cut the left wrist of the deceased with a kitchen knife which injury resulted in his death.
Prosecution said the convict said they took some monies, which they shared among themselves, Mensah had GHȼ520.00 while Ekow had GHȼ620.00, Desktop computers and personnel belongings.
He said on April 24 this year, Mensah was arrested at Teshie where he led Police to his hometown at Ekumfi-Arkrah in the Central Region to retrieve some dresses and a desktop computer belonging to the deceased.
In his caution statement, he admitted having murdered the deceased with Ekow.
GNA
By Morkporkpor Anku, GNA