It's All Excitement...'Cruise Mania' Grips West Hills Mall As Customers Shop For Brand New Chevrolet
News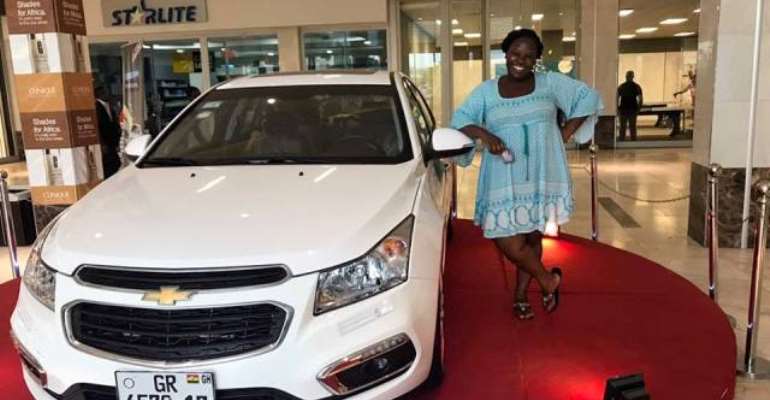 A brand new Chevrolet saloon car which has been on display at the foyer of West Hills Mall since April has suddenly triggered off a wave of shopping which mall management describe as unprecedented.
The Ghc120, 000 Chevrolet Cruise has only two weeks to remain on display as, come Republic Day - July 1, 2017 - the luxury saloon car will have to be driven home as a prize by any one lucky shopper at the close of West Hills Mall's special loyalty promotion dubbed "Cruise down to West Hills Mall".
'Yes. The countdown has begun for the search for a lucky owner for the sleek Chevrolet Cruise. This may be a normal loyalty reward promo, but what makes it so exceptional and exciting is that, apart from the ultimate prize of a brand new car, everybody who shops here to the tune of just Ghc200 gets to win something valuable for themselves,' says Mall Manager Jonathan Lotter.
Indeed, since the launch of the promo in April, several thousands of shoppers have carried home assorted prizes, including TV sets, blenders, cell phones, microwaves, flasks, water bottles, key rings, airtime and even ice cream!
Since April,2017 every customer at West Hills Mall who shopped to the tune of just Ghc200 or more has walked away with some kind of prize, but shoppers who are lucky enough to find the inscription "Cruise" on their cards qualify to participate in the final phase of the promo - a suspense-packed game of nerves - on Republic Day, April 1, 2017 to determine who wins the ultimate prize and drive away the brand new Chevrolet Cruise saloon car.
"The level of enthusiasm here is simply incredible. Several thousands of prizes have already been given away. But in spite of all the fantastic items shoppers are winning just for being at the Mall and shopping up to Ghc200 or more, every customer seems to have an eye on driving home the Cruise saloon car. That's what makes the final of this exciting loyalty promo on Republic Day so special," said Michael Oduro Konadu, Marketing Manager.
West Hills Mall, Accra's principal destination for family shopping and recreation, has notched up a reputation for adding value to the shopping experience of its patrons and especially for rewarding customer loyalty in a variety of ways through regular promotions. This would be the third time in just two years that the West hills Mall has put up a brand new car for grabs by loyal customers and shoppers.
It will be recalled that in May 2015, Kwame Oware, a 29 year old broadcast journalist with Pink FM, won a KIA Rio Saloon car after spending just Ghc230 on provisions for his mother in West Hills Mall's 'Shop N Win' Promo and just last November, Francis Mensah, an electronics dealer from Osu drove away a brand new Chevrolet Sparkle Light Saloon car after spending Ghc150 at the mall.
In the 'Cruise down to West Hills Mall' promo, shoppers are issued with scratch cards once they shop to the tune of Ghc200 or more at any store in the mall; the scratch cards spell out exactly what the shopper has won and the prizes are redeemed instantly. On the other hand, if a card bears the inscription "cruise", the shopper automatically qualifies to participate in the final game of the promo on Republic Day to determine who drives home the Chevrolet Cruise.
"So it's been prizes galore for our shoppers since April. But it looks like everybody wants to take away the car and that is what has made these last few days of the promo so heated and competitive. For us, the important thing is that, come Republic Day, one of our cherished and most loyal customers should drive home the Chevrolet Cruise," Konadu said.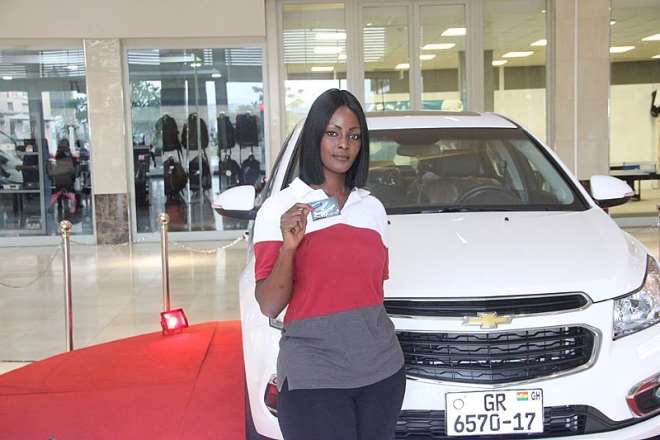 Cruise Finalist Winner 5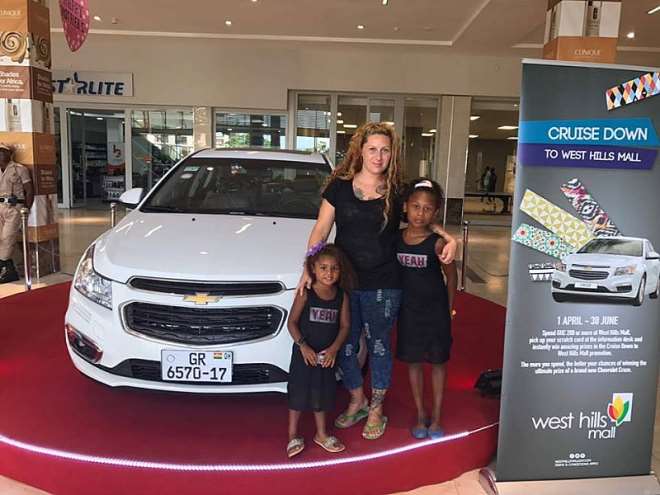 Cruise Finalist Winner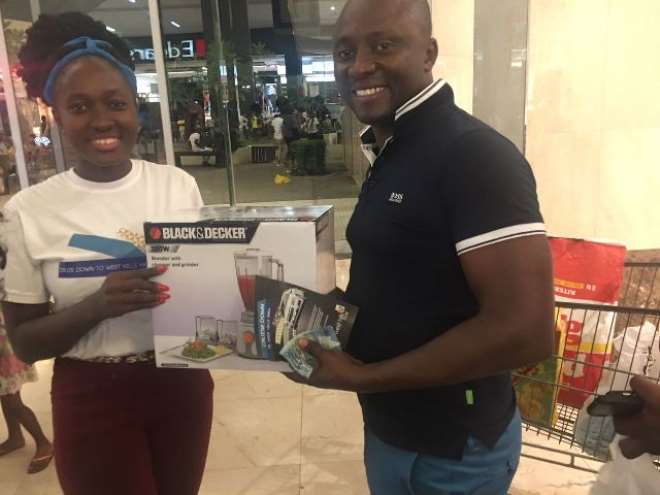 Promo Winners 2