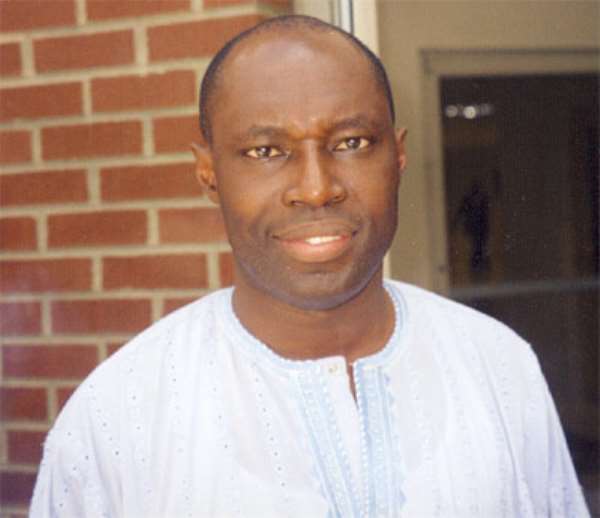 A World Bank Institute programme on mobilising Ghana's diaspora for development is underway.
It involves the preparation and organisation of a multistakeholder conference that will discuss and agree on an action plan for strengthening the involvement of diaspora organisations and individuals in the development agenda for the country.
This, according to the Minister Counselor and Head of Public Affairs at the Ghana Embassy in Washington, DC, Mr. Ivor Agyeman-Duah(pictured), is part of a continental initiative of the World Bank for which commissioned cases had already been done on Ghana and nine other countries: Ethiopia, Nigeria, Senegal, Kenya, Sudan, Mali, Somalia and South Africa.
This programme which was instituted on the request of the Africa Union by the Bank would use the Bank's President Contingency Fund to eventually design an Africa Diaspora Mobilisation Action Plan to look at ultilization of ICT to create knowledge and learning networks, stemming the Brain Drain without emphasis on physical relocation, the essence of an African Investment Fund, investment, trade and business facilitation, including civil society capacity development with Diaspora experiences and the tapping of the historical/heritage of the African-American and other black peoples' experience to reap the dividends of globalisation.
A pre-conference session in a form of video conference will take place at the Bank on May 24, 2005. Discussion will centre on government policy on the issue and a consolidation of the commissioned case on Ghana and more importantly, organisational and individual opinions. A delegation of five to be led by Mr. Ivor Agyeman-Duah which will include, Prof. George Ayittey, an economist at American University and Founder of Free Africa Foundation, Richard Kofi Korley and Yaw Owusu of Ghana Cyber Group and Prof. David Owusu Ansah , a historian at James Madison University will be on site location in Washington,DC for the video Conference. It will be linked by satelite to about 30 Ghanaians (in professional networks) in New York, Carleton and Ottawa.
Mr. Agyeman-Duah has asked interested Ghanaian professionals and associations across the globe to contribute with comments and suggestions to the pre-conference discussion by visiting www.ghanaembassy.org (Public Affairs Section) and e-mail through [email protected] Contributions may reflect in an eventual draft plan by the Bank.