ANUC moves to strengthen and build capacity of faculty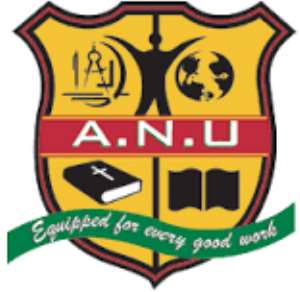 Koforidua, June 13, GNA - The All Nations University College (ANUC) has taken deliberate steps to strengthen and build the capacity of its faculty through training.
It had over the past 12 years been sponsoring the teaching staff to pursue further studies abroad and so far 95 of them had benefited.
Professor Aaron Lawson, Chairman of the Academic Council, made this known at a luncheon organized in honour of seven of the lecturers who had just completed their studies and returned to serve their bond.
They include Mrs. Judith Serwaa Adjei, Mr. Joseph Darkwah, Mr. Edward Asumadu, Mrs. Vera Aboagye, Mr. Eric Twumasi, Mrs. Vida Naa Lamiley Quao and Mrs. Evelyn Anim.
Prof Lawson applauded them for coming back to teach and said that had given him hope that the country could trust and rely on its trained professionals.
He used the occasion to highlight the need to intensify their research work and to publish their findings.
The President and Founder, Dr. Samuel Donkor, indicated that the only way to stay competitive was have a strong and trusted faculty, who could deliver on their mandate.
It was for this reason that the ANUC had decided to put in place a system to support the best graduates of the College to undergo further training.
GNA
By Edmund Quaynor, GNA