Envoys asked to market Volta Region
Politics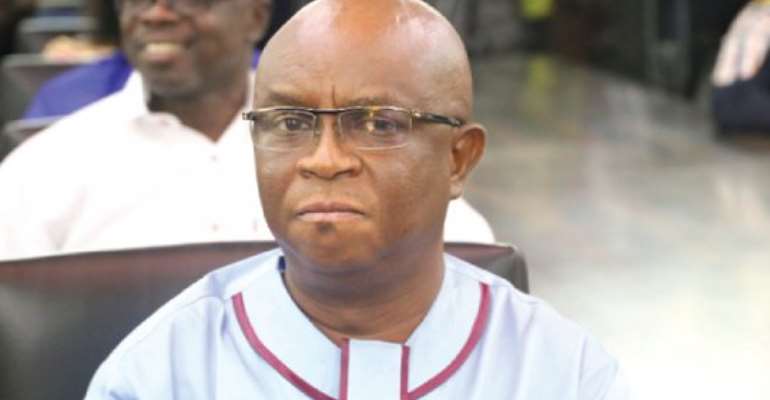 Ho, June 13, GNA - Dr. Archibald Yao Letsa, Volta Regional Minister, has appealed to Ghana's envoys to market investment potentials in the Region abroad.
He described the Region as 'open' to agriculture, infrastructure and tourism investments and said the minerals, and garment industries were also exploitable.
Addressing a group of Ambassador-designates in Ho, during a familiarization tour, which formed part of their orientation, Dr. Letsa said the Region was ready for investors who had satisfied requirements of government.
Dr. Letsa said the Regional Coordinating Council was facilitating the procurement of lands for agricultural and industrial exploitations.
He said the Region, with its vast, arable lands had a lot to gain in government's 'planting for food and jobs' policy and mentioned cocoa, rice, maize, yam and cassava as economically viable.
Dr. Letsa said agro processing factories best suited the Region, specifically factories that would process cassava, rice, and fruits, which were widely grown.
He said the Volta Lake and its basin attracted lots of investments in aquaculture such as tilapia and pawn cultivation as well as irrigation for farms.
Dr. Letsa said the Region required investments in infrastructure and cited the proposed bridge over the Oti River at Dambai as well as roads leading up to tourist sites.
He said some investors showed interest in developing golf courses and appealed for partnerships to harness the tourism potentials of the Region.
Mr. Dzorgbenyui Banini, Acting Regional Economic Planning Officer of the Volta Regional Coordinating Council said only 29 per cent of the Region's arable land had been cultivated and that the Region's strategic position was good for the development of all forms of water transports.
GNA
By Samuel Akumatey, GNA