Making And Unmaking The Future Of Our Children
Opinion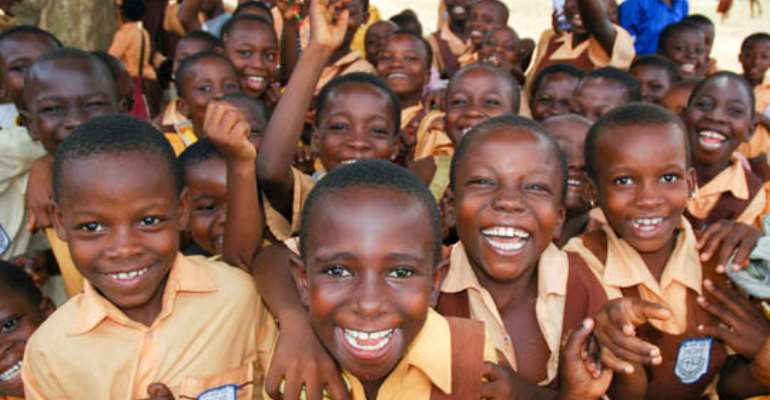 As I grew up I became more confident each day because of the words my parents told me. They always said, and I quote, "one achieves anything with the right attitude". The only requirement is the strong will to pursue the set goals. Life is of course a challenge! If not, we would not wake up every day and go through all sorts of routines in making our lives better. How do we make sure that we cultivate the right attitude in spite of all odds? We need to groom morally and mentally strong children to face the unending pressures of life.
Charity begins at home and all other things as well. We are born into families and the behavior of the people around us affects our lives in many ways depending on whom we interact with and what we hear every day. As parents or guardians of young individuals (children), we should choose what we do and say around them. Every child is unique. As good parents, there is a need to observe the strengths and weaknesses of our children. This helps to mold or direct the child as he/she grows. The purpose of any good guardian should be to produce a useful and moral person in the society.
The words we speak to our children affect their thinking patterns as they grow. Imagine telling your child that he is dumb all the time. Invariably you are brain washing your child to think and feel inferior in whatever he does. Parents and guardians, this really depresses your child because he/she feels others are better than him/her. In fact, you arrest his potentials and it is one of the reasons why some children resort to bad vices (e.g. Taking hard drugs) in the society. Who said brilliant children just evolve in a day? We cannot deny the fact that people are born with high intelligent quotients (IQs) and are naturally smarter than others. Notwithstanding, the parents of such individuals still need to cultivate an enabling atmosphere for them to reach their full potential. Nevertheless, we must also appreciate other quotients other than IQs. A good example is what I term practical quotients (PQs). In my own expression, this means the ratio of a person's academic performance and handicraft skills.
I am pointing out the fact that, we us parents or guardians should strive to mold our wards to be useful to themselves and the society in spite of their IQs. Cognitive abilities are of course a great asset to an individual as the adage goes, 'knowledge is power'. You can cultivate your low IQ child to have the attitude to develop his/her IQ by encouraging him to adopt good time management and also setting a good atmosphere for his or her development. Be firm in preventing him from endless /unnecessary television episodes and media exposure.
You should not forget that, your child is your asset. Stop comparing your child with others, but rather know him/her well and set the right environment for his/her development. We should not forget that all things being equal, we reap what we sow. Always make your child known that they are gifts to be molded for a worthy purpose on earth. Encourage them and surely they will be confident in life. Their God-giving talents will easily shine when we consciously relate to them in this way.
Do not force them to be like others. Let them use their God-given talent. Always tell them the sky is the limit. Although, "to whom much is given, much is expected", yet do not push them into depression should they also fail. Always look out for plan 'B' and the facts surrounding their failure. In this regard, they can always pick up the pieces. Failure is not the end, but the beginning for one to start intelligently. In fact, in all things we should pray as well!!!
May the good Lord lead all parents in this regard.
130617