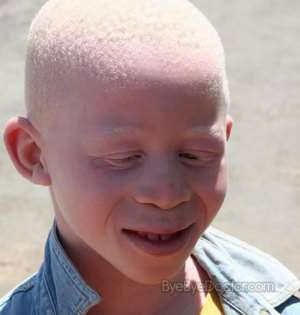 As the world commemorates albinism day today, we the members of Modern Women of Wisdom International (MWOW) a humanitarian organization, join human rights voices to salute and motivate persons with albinism.
From time immemorial, human rights abuse stories on persons with albinism have been staggering. Persons with albinism have suffered enormous burden and faced other barriers such as discrimination, stigmatization, dehumanization, human rights abuse and brutal killings around the world especially in Africa.
If we want to eradicate the stigmatization of persons with albinism, the answer lies in the bosom of the intellectual community. Knowledgeable people in the society have a huge role to play in this menace.Intellectuals have the responsibility to awaken the society by applying their intellect and forward-looking vision for the ultimate purpose of diverting the masses from what is wrong toward what is righteous and good.
We plead with parents whose children have been diagnosed with albinism to take extra care of their children as persons with albinism are images of God. Since one of the peculiar problems associated with albinism is visual impairment, we urge parents to seek early medical intervention for their wards as visual impairment can keep an infant or toddler from progressing as quickly as their peers.
As they grow up, persons with albinism must be exposed to a broad range of careers, and encouraged to make choices that lead beyond the traditional service and care options to jobs in industry, art, public service, modern agriculture, science and technology.
Again, we urge the Government and stakeholders of modernization to construct a different world of attention for persons with albinism. Proper structures such as Green economy, technology, labour mobility and globalization can bring extraordinary possibilities for persons with albinism if they have access to relevant tutelage and training.
LONG LIVE GHANA,
LONG LIVE PERSONS WITH ALBINISM,
LONG LIVE MWOW.
SPOKESPERSONS
Nana Ama Asantewaa Kwarkoh- 0244933893
Paulina Annoh- 0244347722