No Emergency Plan For Blood Service
News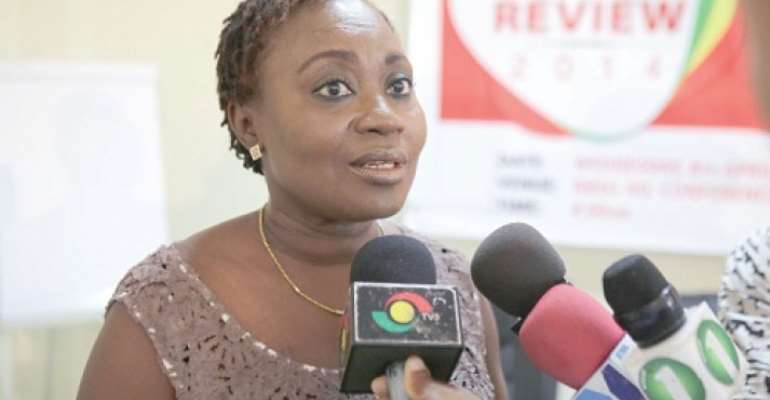 The National Blood Service Ghana (NBSG) does not have an emergency plan to deal with unforeseen situations that may call for emergency blood services in the country.
The situation implies that in times of disasters when immediate blood transfusion is required to save the lives of victims, the service does not have any laid down mechanism to follow through to execute their duty.
This was disclosed at the 2017 World Blood Donor Day public lecture organised by the NBSG on the theme, 'blood donation in emergencies'.
Presenting the lecture, Saladin Mahama, Disaster Management Coordinator of the Ghana Red Cross, expressed the importance of having a disaster management plan for the blood service.
He said the appropriate blood management in times of disasters when done properly could save lives, however, a lot of lives are lost in such circumstances due to the lack of laid down preparation.
Mr Mahama explained that the National Blood Service should have an emergency plan for disasters which includes the assessment of risk of disaster, physical and organisational vulnerability to lifelines that determine operation of the service.
"We have to identify roles and duties of staff members during such times and establish mechanism for coordinating and conduct periodic stimulation to test the vulnerability of the plan," he said.
The disaster management coordinator further called for the development of budget for the blood services disaster activities, as well as a strategic engagement with the media.
For him, the media is crucial to disaster response as such powerful medium of communication is needed to channel important information to the public, especially to donate blood.
"It is necessary that in times of emergencies we bring on the media to encourage people to come out and donate blood voluntarily," he added.
Voluntary Blood Donation
Mr Mahama stated that voluntary blood donation by just one percent of the country's population is enough to meet the most basic requirement for the service to have an all-year round supply of blood.
He also encouraged the service to highlight the positive aspect of blood donation in order to attract more voluntary donors.
The disaster management coordinator explained that donating blood has multiple health benefits to the donor, including detection of blood health status, prevention of liver diseases and replacement of blood cells.
Dr Justina K. Ansah, Chief Executive Officer of the NBSG, pointed out that the lecture which was supported by the World Health Organisation (WHO) was to commemorate the World Blood Donor Day which was instituted to raise awareness of the importance of voluntary blood donation to continue blood supply to health institutions.
She was hopeful the National Blood Service which is currently before cabinet would receive the needed approval within the shortest possible time to enable the service to have the legal backing to implements its activities.
By Jamila Akweley Okertchiri & Abigail Owiredu Boateng