S.Africa's Zille punished over colonialism tweet
Africa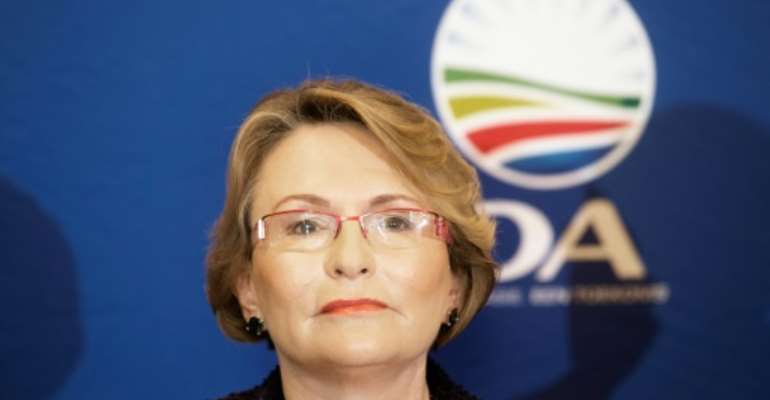 Johannesburg (AFP) - South Africa's main opposition party Tuesday removed former leader Helen Zille from all party leadership roles after a disciplinary hearing over a controversial tweet in which she praised aspects of colonialism.
Zille also apologised 'unreservedly" Tuesday for the tweet, which she posted in March.
Mmusi Maimane, the current leader of the Democratic Alliance (DA) party, said Zille "has agreed that it is in the best interests of the party for her to vacate her position on all decision-making structures of the party,"
Zille told a news conference that she was "genuinely sorry" and that she realised that her comment was insensitive to South Africans who suffered under colonial oppression.
She said she "apologise unreservedly to the South African public who were offended by this tweet and my subsequent explanation of it."
On March 16, Zille wrote: "For those claiming legacy of colonialism was ONLY negative, think of our independent judiciary, transport infrastructure, piped water."
The tweet was followed by a series of comments justifying her stand, including the comparison between South Africa and Singapore which she said had managed to build a strong state after coming out of colonial rule.
The party then suspended her pending a disciplinary hearing and said Zille's action had damaged DA, which is still battling to shake off its image as a "white" organisation.
The colonialism comment had threatened to divide the party.
Mmusi told journalists that he had been "personally angered by the tweet" and that the party had no room for those who seek to sow divisions.
Zille, 66, is credited with growing support for the DA among black people, whose votes helped it take control of key cities, including the capital Pretoria and Johannesburg, from the ruling African National Congress (ANC) after local government elections last year.
Maimane said the party risked a protracted legal battle with Zille if the matter was not settled before the 2019 election.
Zille, who has a large twitter following, is no stranger to controversial tweets.
She will remain premier of the Western Cape province.