News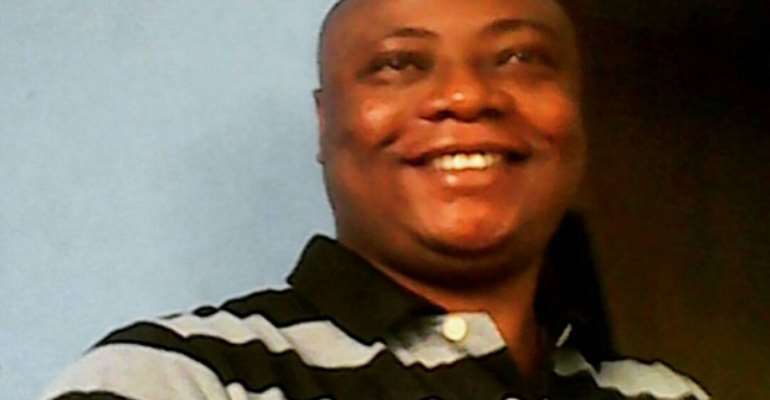 A purported self-styled doctor, Daniel Dankwah, 34, is currently in the grips of the Suhum police assisting in investigations, for allegedly defrauding his girlfriend, Mabel Ofosua, an amount of GH¢63,000.00.
The suspect, who claimed he is a gynaecologist at the Komfo Anokye Teaching Hospital (KATH) in Kumasi, was busted at a funeral in Koforidua, the Eastern Regional capital, Sunday afternoon.
The Suhum police commander, Supt Joseph K. Owusu, briefing DAILY GUIDE, said the suspect in February this year, proposed to Mabel Ofosua, 34, and told her he is a medical doctor by profession and had been invited by a client in the United Kingdom for an urgent business.
Supt. J K Owusu narrated that Daniel Dankwah asked his girlfriend to lend him money to the tune of GH¢63,000.00 to process his visa and ticket to embark on the trip.
The lady, as gathered, went to the Suhum Agricultural Development Bank to borrow the money with an interest of 32% and gave it to her boyfriend who promised to pay back the money when he returned from the business trip in three weeks' time.
After taking the money the suspect reportedly went into hiding and informed the girlfriend that he had gone to the United Kingdom, using a Burkina Faso number to call her (girlfriend).
According to Supt. Owusu, in three weeks' time, the suspect came back from his hideout and told the girlfriend that he was going to Barcelona.
After the so-called trips, the suspect failed to pay the money and allegedly started playing hide-and-seek with the girlfriend.
The victim, upon a tip-off, gathered that the suspect was a fraudster who had duped a lot of girls and had been declared wanted.
Mabel Ofosua reportedly went to Thank U FM at Suhum to announce the fraudulent deals of Daniel Dankwah. But the radio station managers directed her to the police where she launched a complaint, leading to the arrest of Dankwah at a funeral at Koforidua Old Estates.
Supt. J K Owusu said upon a search in the suspect's room at Brother Emma, a suburb of Suhum, his outfit found some medical equipment, doctors' gowns and ID cards.
FROM Daniel Bampoe, Suhum