No comprehensive plan to address tidal waves crisis – Atta-Akyea
News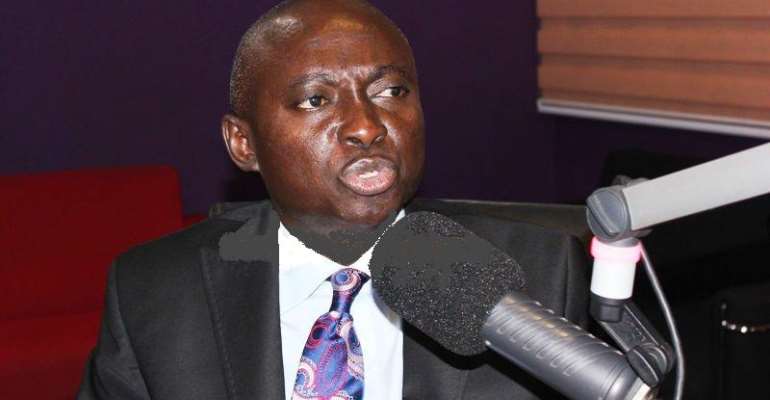 The Minister for Works and Housing Samuel Atta-Akyea has stated that there is no "comprehensive" plan to deal with threats posed to the nation by tidal waves.
Mr. Atta-Akyea who visited the three communities ravaged by the ferocious tidal waves in the early hours of Sunday June 11, 2017 said on Morning Starr Tuesday June 13, 2017 that government lacks the resources to deal with the challenge.
"We have an ongoing plan. So, it is an arrangement which is not comprehensive," he stated, and that the problem will be addressed as and when the resources are available.
He told Morning Starr host Francis Abban that "even if we apply huge sums of monies of our budget we can't survive as a nation… the budget and the kitty that we have is so scanty that there is no way that we can use huge sums of money from the budget to address sea defense issues."
Close to 300 households in the Blekusu, Gavedzi, Amudzinu and Salakope communities were affected with properties running to several thousands of Cedis destroyed.
The over 1000 victims of the tidal waves which rocked the three coastal communities in the Ketu South municipality have been put up in school buildings.
The victims, sandwiched between the sea and the lagoon, had their homes submerged by the sea water when the high tides broke banks Sunday dawn.
"So this is the challenge that we are facing as a nation," said Mr. Atta-Akyea.
He thus called on the international community to come to the aid of the nation, saying: "It will take a huge intervention for us to cost how much that we will need to protect our sea coast."
"That is also a huge challenge. We are pressing that the World Bank that is interested in the development of nations to put some monies there so we have a concrete well defined feasibility in relations to our coastline," he mentioned adding, "Financially we cannot absorb this work. It is too much."