Police donate to widow of officer mistakenly shot
News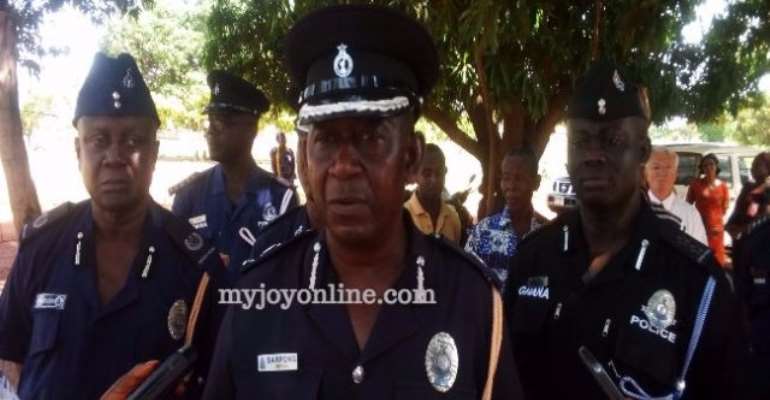 Police in the Northern region have donated ₵5,000 to the wife of the policeman who was reportedly shot by his colleagues who mistook him for an armed robber.
Lance Corporal Robert Ackah was escorting travelers from Tamale to the southern sector when the sad incident happened on the Buipe - Kintanpo road.
According to reports, while the late officer was pursuing the armed robbers, news went around about the robbery and officers from Brong Ahafo Region Command rushed to the scene.
They are said to have shot Lance Corporal Ackah whom they saw with an AK47 rifle thinking he was one of the robbers.
They later got to know that he was a police officer when they found his identification card.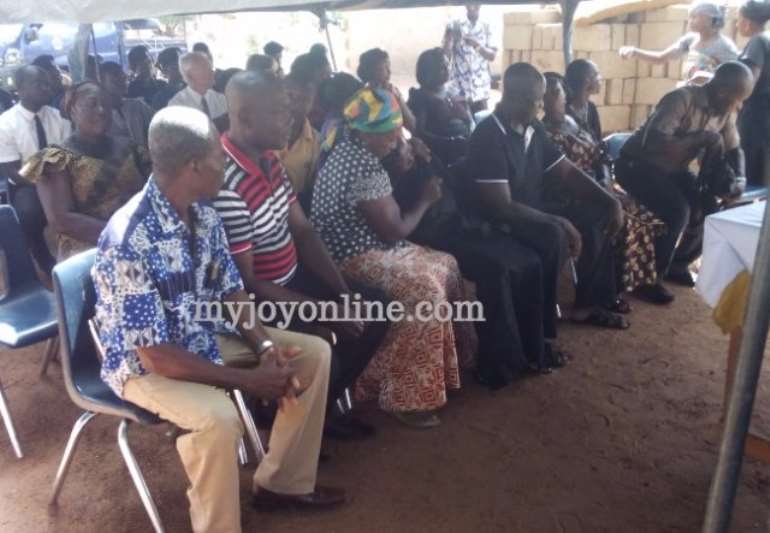 The Northern Regional Police Commander, ACP Patrick Adusei Sarpong, led the police team.
Speaking at the residence of the late officer in Gumani, ACP Adusei Sarpong said although the Police Service had visited earlier to commiserate with the family after the incident, their second visit is to donate an amount of ₵10,000 to the widow.
The Regional Commander extended the condolence of the Inspector General of Police (IGP) to the family and said he (IGP will personally come to commiserate with them soon.
Also consoling the family was Unique Insurance Company in Tamale which also donated ₵5,000 to the widow.
ACP Adusei Sarpong thanked the insurance company and promised that what that is not the end of the support they will extend to the wife and child of the late officer.
A family member, Ter Comfort thanked the team for their visit and their support.
Story by Ghana | Myjoyonline.com