Lower Axim Nkosuohene Consoles Axim Flood Victims
The Nkosuohene (Development Chief) of Lower Axim Traditional Area Nana Osei Nkwantabisa wishes to express his sympathy and console residents who were affected by last Saturday's heavy downpour rendering over hundreds homeless.
The rains which lasted for two hours destroyed several homes in both Upper and Lower Axim respectively.
It has been established that properties, including buildings, movable items, farmlands worth millions of Ghana cedis, were destroyed by the rain.
The affected areas in Upper Axim include Brewire and Akyinim whilst Lower Axim include Bankyim, Botokule, Ghana Commercial Bank area as well as the Omanhene's palace.
The Office of the Nkosuohene is indeed sadden by the devastating nature of the entire Axim township as a result of the heavy downpour last weekend leading to the loss of several properties as well as causing injuries to some victims.
The cause of the flooding, according to officials is as a result of chocked drainage systems, building on rain routes as well as lack of drainage systems to pave way for free flow of water into the Atlantic Ocean.
In as much the Office of the Lower Axim Nkosuohene and Nanamo sympathise with the numerous displaced flood victims, we call on all to refrain from littering or dumping rubbish into such rain routes to avoid similar occurrences in the near future.
We are aware of the numerous efforts by some youth groups to distil their gutters so as to allow easy flow of water when it rains over the past months, but will call for a collective action to curb the menace.
It is in this regard that the Nkosuohene of Lower Axim is appealing to all especially the Office of the Member of Parliament for Evalue Ajomoro Gwira Constituency, NGOs, governmental agencies, philanthropists, corporate institutions to come to the aide of the displaced victims by supporting them with the basic needs.
The Office of the Nkosuohene is putting in place measures that will seek to support victims of the flood.
It is our hope that this problem is addressed dispassionately without any form of partisan politics but with oneness as the good people of Axim at large.
Signed
Enoch B. Eshun
Director- Media Relations
www.nanankwantabisa.org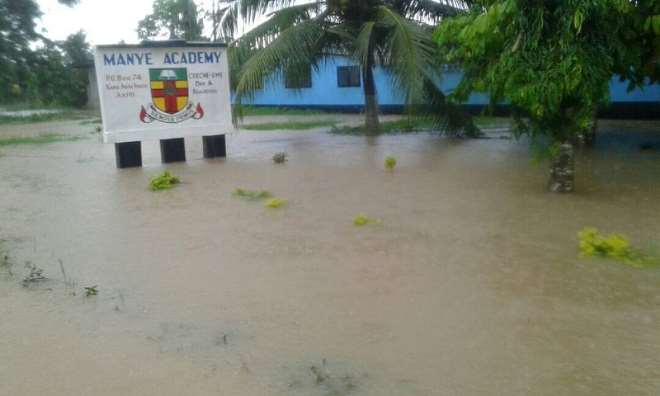 Img 4029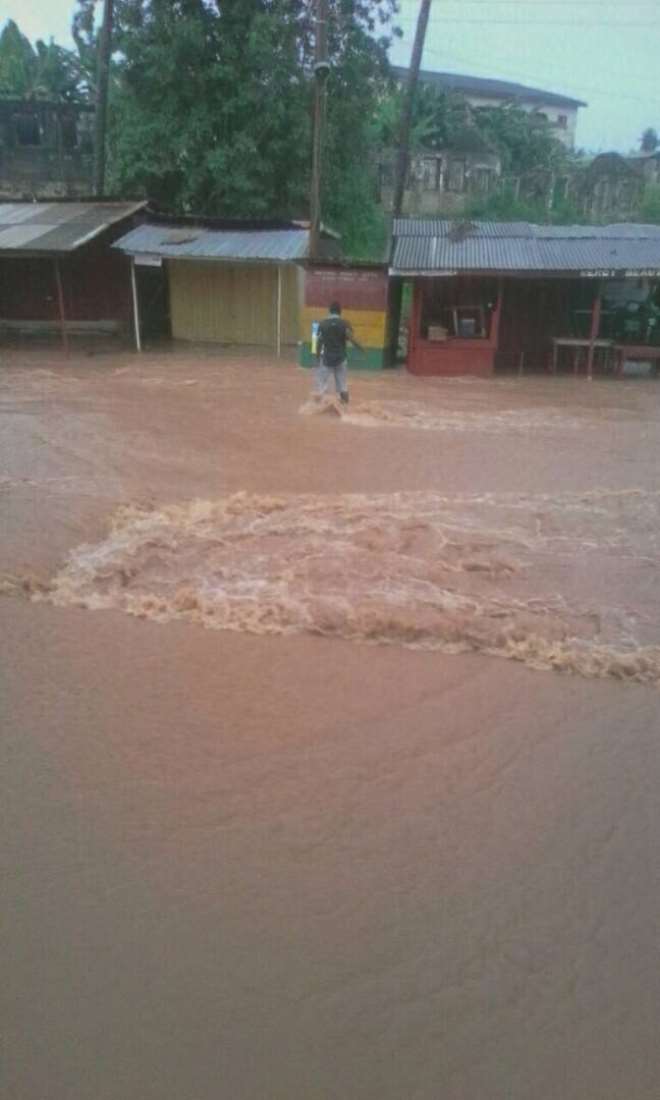 Img 4030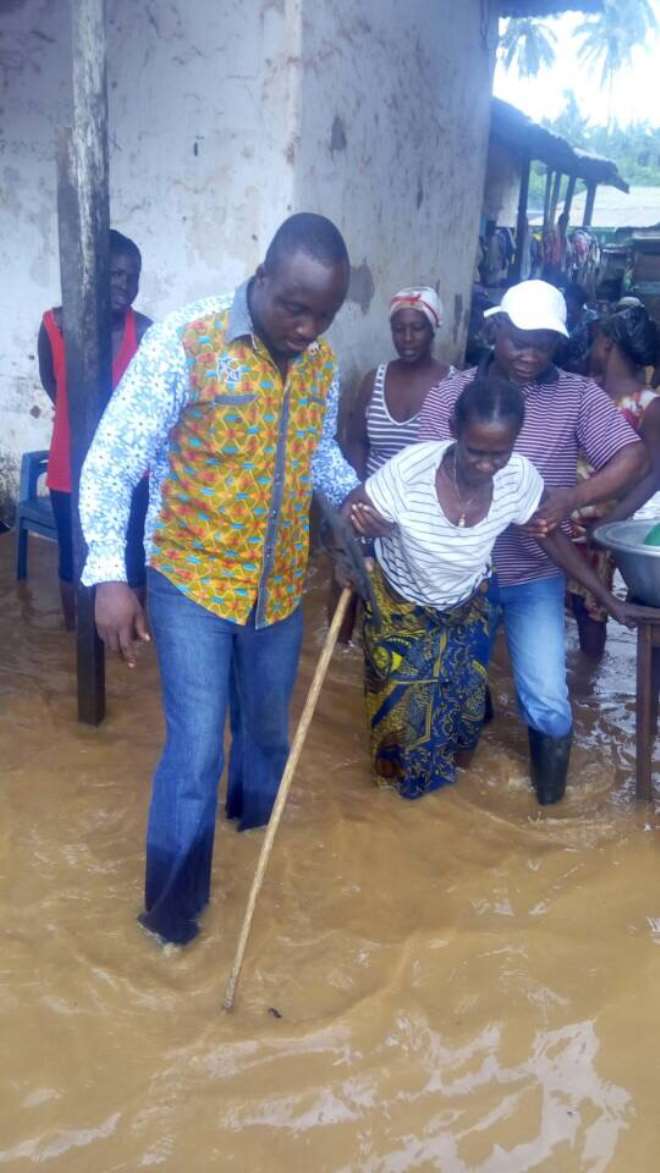 Img 4032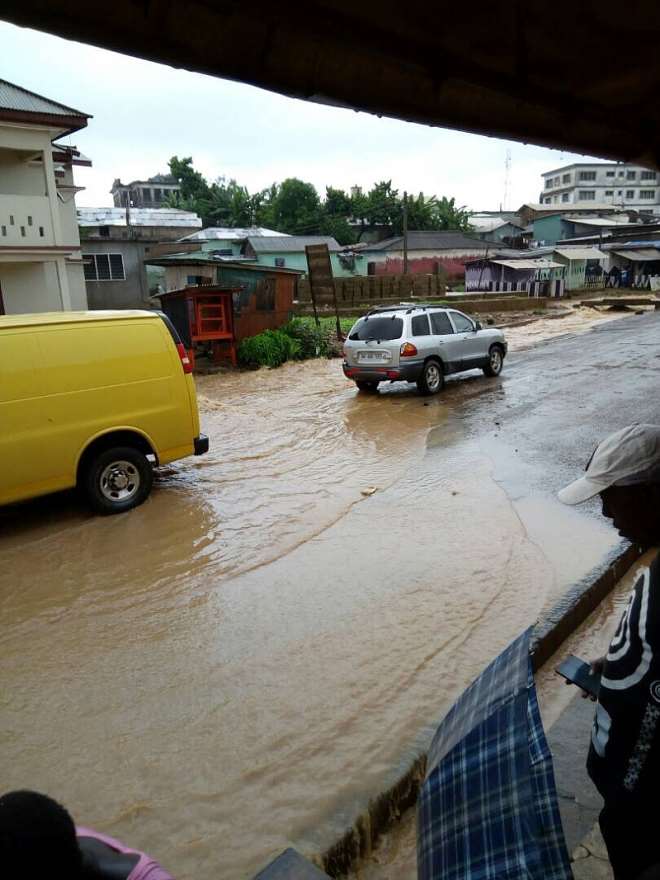 Img 4034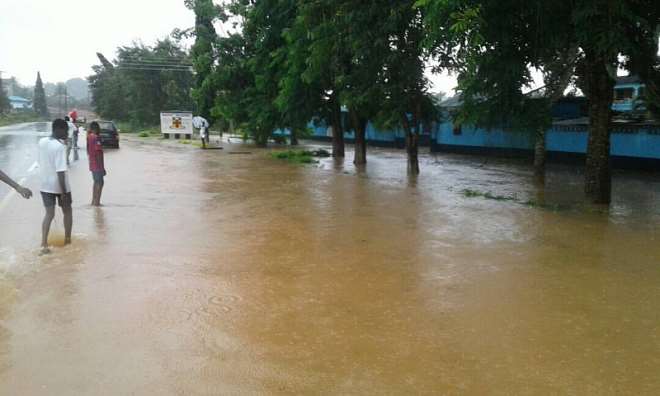 Img 4036[1]