Don't Idolise Rawlings - Boakye-Djan To NDC
Politics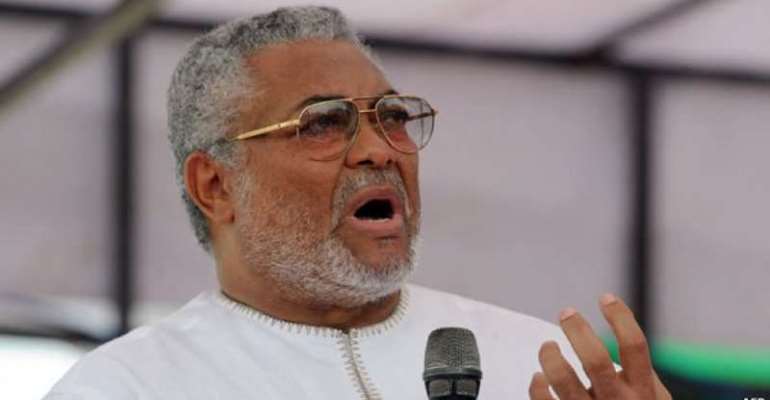 The National Democratic Congress (NDC) must aim at building its structures beyond individuals to ensure the continued existence of the party when such individuals, not least party founder Jerry John Rawlings, are no more, the former spokesperson of the erstwhile Armed Forces Revolution Council (AFRC), Major (rtd) Kwadwo Boakye-Djan has said.
"History in the country has shown that once you personalise a political party and the key person dies, he dies with the party," he told Class FM's Moro Awudu on the Executive Breakfast Show on Monday, June 12.
He continued: "Kwame Nkrumah died and the Convention People's Party (CPP) is wallowing in the gutter. Limann died and the People's National Convention (PNC) is struggling, so we should be careful not to personalise an institution that will survive us long into history…in the interest of renewing our society.
Mr Boakye-Djan, who said he has "nothing against Rawlings", explained that the "NDC should do well to draw people to its core values than personalising… It doesn't make me believe that we will survive as a party if the founder dies".
For him it was time members of the party had a re-orientation to have the values of accountability, probity, and social justice as a guide as it has been trumpeted by former President Rawlings.
He, however, disagrees with individuals who have said that the party has overgrown its founder and should be sidelined.